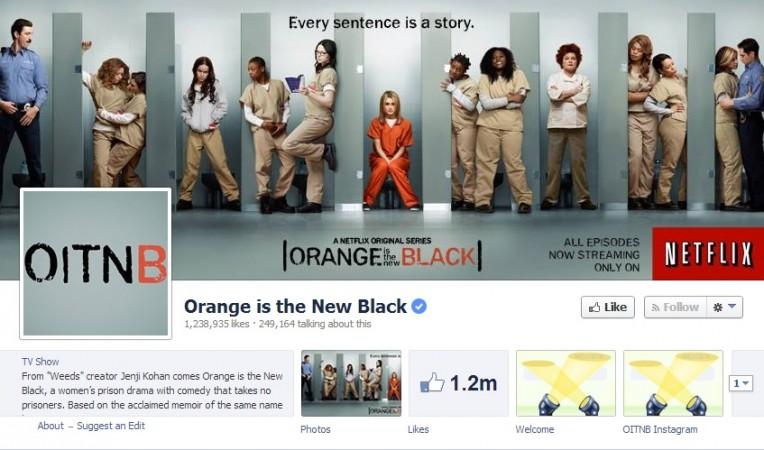 While "Orange Is the New Black" is gearing up for its third season, the cast and crew of the hit jailbird drama are making sure that the details of the new season stay under wraps, till the show returns.
Despite that, a lot has been rumoured about the plot and character progression of the inmates of Litchfield penitentiary. A recent report suggests that the fan favourite character, Crazy Eye will undergo emotional upheaval.
Warning: Potential Spoilers Ahead
In season 2, Crazy Eyes was left shattered when she came to know about Vee's (Yvonne Parker) selfish motives. She felt used by Vee and had an emotional setback. When the show returns for season 3, Crazy Eyes will be shown getting back to her normal self, as reported by Ecumenical News. Crazy Eyes, played by Uzo Aduba, is an emotionally unstable lesbian, who has had a violent past. In season 1 she tried to seduce Piper Chapman (Taylor Schilling).
Abuda won outstanding guest actress in a comedy series at the 66th Primetime Creative Arts Emmy Awards and best guest performer at the 4th Critics' Choice Television, for portraying the complex character on the screen.
Meanwhile, Alex Vause (Laura Prepon) will be seen in a full-fledged role in "OITNB" season 3. She did not have much to do in the last season; however, now she will now appear in every episode, according to the reports.
"I was so bummed out. But I handled it, so I'm in every [episode] in season three. It is so good. All the girls are so close, I feel like I never left," Prepon told US Weekly. "Or like I was there all of season 2. We all wanted me to be there for more of season 2." Vause is Chapman's ex-lover and she may reignite her relationship with Chapman in the upcoming season.
In other news, makers of the Netflix series recently released a new video that showed the prison members ushering in the spirit of Christmas. Each of them was shown singing their favourite Christmas carol. Chapman is shown leading the prison inmates as she sings "On my first day at Litchfield, my bunkmate gave to me." Check out the full video here.
"OITNB" season 3 will return to the screens in July 2015.