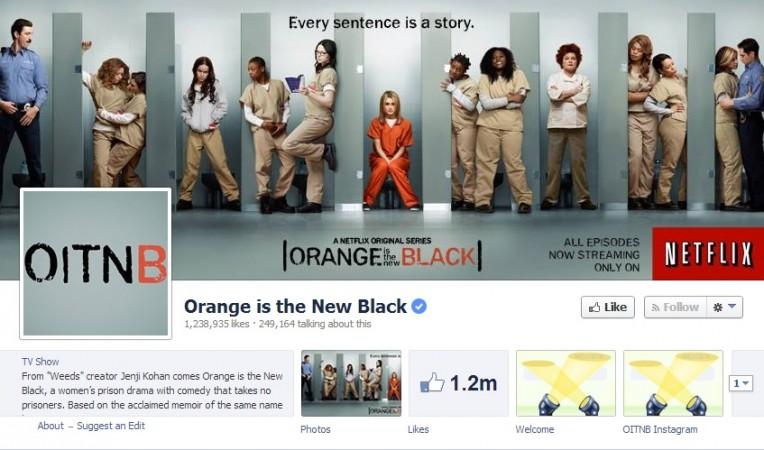 "Orange Is the New Black" season 3 is going to be laced with the theme "faith" as per reports. The creator of the show Jenji Kohan recently suggested in an interview that things will revolve around the theme of faith.
It has also been suggested that there will be betrayal and bloodshed in the new season.
Natasha Lyonne, who plays Nicky Nichols in "OITNB", described season 3 as, "In three words: So much bloodshed," in an interview to People.
She said in her interview that she has a lot in common with her character Nicky in the show.
"Believe me, there's no shortage of things for me to draw on when it comes to Nicky's backstory. But while I was filming a hospital scene [when Nicky undergoes open heart surgery after an overdose] it was weird because I had been through something so similar, but had almost nothing to draw on," she said.
"OITNB" has received 12 Emmy nominations in its first series. Kohan and Lyonne both have been nominated for the prestigious award including the other actors.
"I don't know if it's the subject, the characters, the way it's consumed or a combination of all those factors, but people's investment with these women is greater than anything I've seen before," Kohan told Hollywood Reporter about show's growing popularity on Netflix.
Meanwhile, it has been suggested that Alex and Piper are going to have a very strong connection in season 3.
"I think that they have such a strong connection. I care about seeing them both happy," Taylor Schilling, who plays Piper, told TVGuide.
Apparently, Alex's reaction to Piper's phone call in season 2 would be of big influence in season 3 as per the Website reports
"I think that Piper's experiencing power in a way that she hasn't quite before. She's testing out who she is and what she wants and getting what she wants and seeing what it feels like to get what she wants," Schilling explained. "Her behavior and the way she's interacting with the world is shifting."
It will be interesting to know how Piper and Alex's relationship unfolds in season 3, and what would happen to Piper and Larry's fractured relationship.