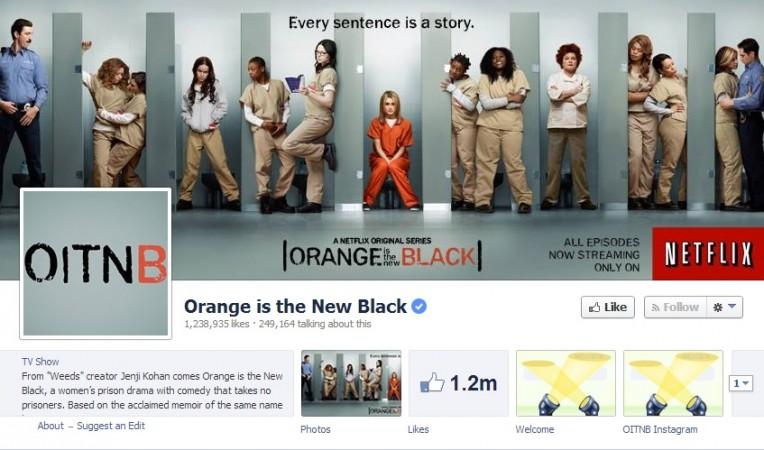 "Orange is The New Black" season 3 release date is yet to be announced but buzz is building up in connection with the cast and the plotline of the series. The recent rumours have suggested that the first episode of season 3 could go on air in June 2015.
Warning: Potential Spoilers
It is reported that Alex Vause (Laura Prepon) might join his girlfriend Piper Chapman (Taylor Schilling) in jail. Vause may come back to Litchfield penitentiary after recieving a call from Chapman, according to a report by Christian Today. The main focus of "OITNB" season could be on Vause and Chapman's relationship.
Daya was seen getting pregnant with George "Pornstache" Mendez's baby in season 2 and it is speculated that season 3 might have a time jump showing her with a baby bump. Daya is played by Dascha Polanco and Pablo Schreiber plays the role of Pornstache.
Schreiber, who won the We Love to Hate You Award at the 2014 Young Hollywood Awards for his role as Pornstache, may not be seen in Season 3 as he has committed to other television projects.
Meanwhile, new inmates are expected to join in the prison, which may lead to major changes in the Prison's atmosphere. Mary Steenburgen may join the show as a new inmate at Litchfield. She had earlier tweeted: "Very excited to go to my first wardrobe fitting of OITNB! Will I be in orange or black?" after she came to the sets for the first time.
Polly and Larry's relationship might be explored at deeper levels, according to the website.
Meanwhile, Uzo Aduba who plays "Crazy Eyes" in "OITNB" recently praised the series, telling Harper Baazar magazine that she had never seen anything like Jenji Kohan's drama.
"I'd never seen anything like it. It took me a long time to arrive at that—you know, from my gap teeth to my name. I'm realizing, You don't need to change anything about yourself. This is who you are, and it's okay. That's daring," she said.
"OITNB" season 3 is scheduled to air in 2015.