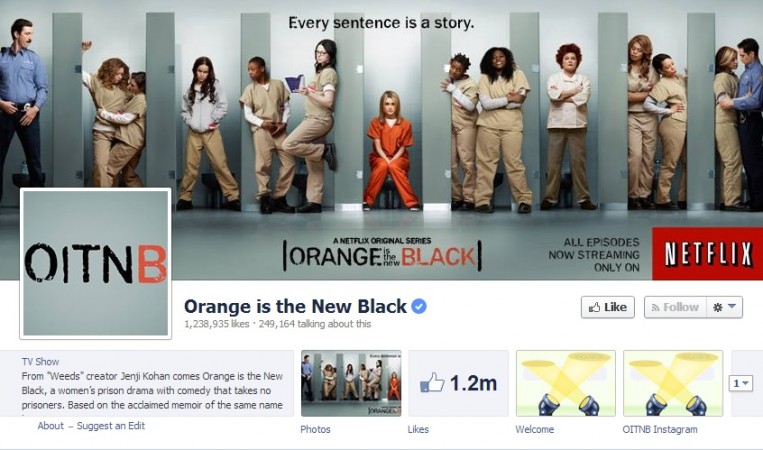 The shooting of "Orange is The New Black" season 3 is currently on and the release date is yet to be annouced, but new report has emerged that Lea DeLaria, who plays Big Boo on Netflix dramedy, has gained popularity because of the show. She recently revealed in an interview that a fan came to her with a screwdriver for an autograph while she was walking down a street.
"I'm really grateful for this role," she said in an interview to Radio TV Talk . "This is awesome. I'm having a ball!"
DeLaria was known for stand up comedy acts before getting a path breaking role in "OITNB". She is known in the LGBT community and has added a lot of comic elements to the series. Her character is also shown to have an appetite for sex.
"They wrote the part specifically for me," she said. "I knew it would be funny but I appreciate how they allow me to grow as an actor. I did some crying season one."
Meanwhile, it has also be reported that Lori Petty will be reprising her role in season 3. She plays the role of Lolly, who Taylor Schilling's character meets on a transport plane.
It is also reported that Alex Prepon, who plays Alex Vause, will have a bigger role to play in season 3. She had nothing much to do in "OITNB" season 2 but her fans may see her more often in the new season.
"I was so bummed out. But I handled it, so I'm in every [episode] in season three. It is so good. All the girls are so close, I feel like I never left," Prepon told US Weekly. "Or like I was there all of season 2. We all wanted me to be there for more of season 2."
Prepon also hinted in her interview that her character and Piper are going to have a major sex scene in season 3.
"OITNB" season 3 has guest stars, including Mary Steenburgen, Blair Brown, and Mike Birbiglia. The show was nominated for 12 primetime Emmy awards and is one of the most critically acclaimed shows.