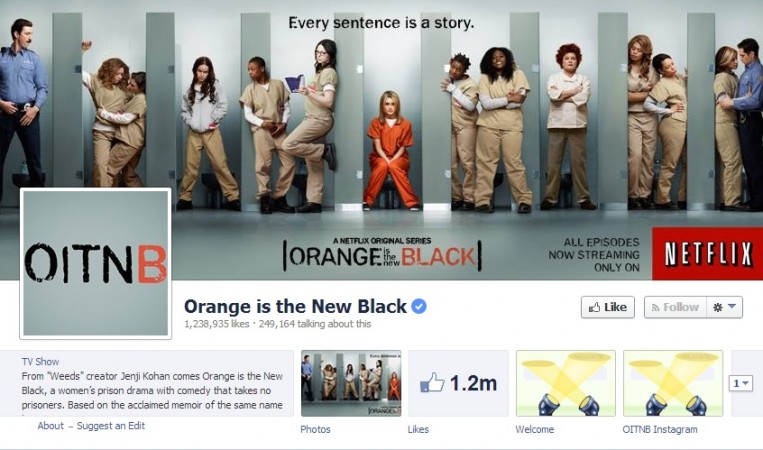 "Orange Is the New Black" cast members are being raved worldwide. After Laverene Cox being chosen to showcase the life of transgenders through a documentary, it is feisty actress Natasha Lyonne who is all set to host the 10th Annual Legacy Awards for the benefit of Outfest UCLA Legacy Project.
The executive director of Outfest Kirsten Schaffer said Lyonne's daring attitude got her the chance to host teh event.
"Natasha Lyonne is a force – she has been unafraid to push the boundaries of gender and sexuality in roles ranging from the hilariously campy to the downright brazen," said Schaffer according to Hollywood Reporter, adding, "She has also been a vibrant part of the Outfest community, having starred in numerous films that are housed in the Outfest UCLA Legacy Project archive, including 'But I'm A Cheerleader,' 'G.B.F.,' and 'Party Monster."
Lyonne plays Nick Nicholas in "Orange Is the New Black" and is shown to have considerable sexual appetite. She has portrayed some extremely daring lesbian sex scenes with Lorna Morello, Alex Vause and Brook Soso in the series. She was also nominated for the Primetime Emmy's for her role as the inmate at Litchfield Penitentiary in "OITNB."
Outfest is an NGO that promotes equality by showcasing LGBT stories on screen and Lyonne completely fitted the bill. The event will honour Armistead Maupin with the Visionary Award, Hilary Swank with the Trailblazer Award and Levi Strauss & Co. with the Guardian Award, according to reports by Hollywood Reporter.
Meanwhile, it has been revealed that Lyonne has many similarities to her "OITNB" character Nicky. She said that she has shared some tough life experiences just like Nicky, according to reports by People.
Dropping a major hint about "OITNB" season 3, Lyonee said that there would be a "major blood shed"
"OITNB" is all set to return for season 3 next year. It is based on the real story of Piper Kerman. The show was a surprise hit on Netflix and was nominated for 12 primetime Emmys. "Weed" creator Kohan has shaped the show.
The cast of "OITNB" includes Taylor Schilling, Prepon, Aduba, Lavrene Cox, Kate Mulgrew, Jason Biggs, Taryn Manning, and Michelle Hurst.