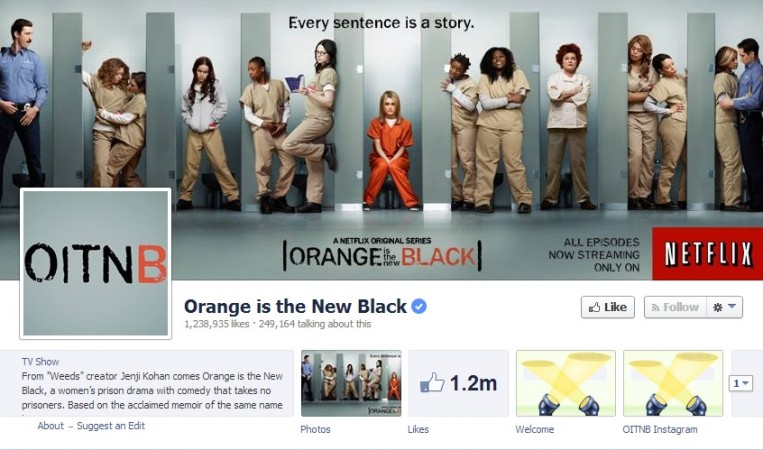 "Orange Is the New Black" has been renewed for the third season and production of the series is underway. Unlike last season Laura Prepon would be seen as a regular in the new season.
In season 2, which was released on June 06 2014, Prepon was seen in the limited episodes due to the contract restrictions and busy schedule. She plays the popular character of Alex Vause on the show.
Once the show was renewed, it was Prepon who took to Instagram to break the news. "'Orange Is the New Black' has been renewed for Season 3," she wrote.
"Netflix doesn't do the standard contract of blocking you off for a few years, so I had a conflict come up,' she explained about her limited appearance in season 2 on 'The Today Show'. "It's since been handled and we've started season three and I'm in every episode. I'm so bummed that I wasn't in season two more. Sorry you guys! But season three, we're already shooting and it's going to be awesome," reported Daily Mail.
Season 2 showed Prepon's character, Vause, coming out of prison after betraying Piper Chapman. In the finale, her character was caught with a gun in her hand, increasing the possibility of Vause being sent to Litchfield prison once again in season 3.
"I honestly don't think there is another show on television right now which has as many strong, independent female characters," Prepon said in the praise of her show. "Netflix is awesome because we totally push the envelope. Creator Jenji Cohen - nothing is taboo for her - we go there - and our viewers are smart they want compelling TV and now it's more competitive than ever. I got one of the scripts and I was like 'Oh my God.' It's also so exciting because that's when you grow as an actress when you're totally out of your comfort zone."
Meanwhile, Mary Steenburgen would also be joining the "Orange Is the New Black" cast, The Hollywood Reporter has confirmed.
However, details of Steenburgen's character have currently been kept under wraps.
The news of Steenburgen being casted on the show came to surface when she tweeted, "Very excited to go to my first wardrobe fitting of OITNB! Will I be in orange or black?:)
"Orange Is the New Black" season 3's release date is yet to be confirmed. The cast of the show includes Prepon, Taylor Schilling, Taryn Manning, Kate Mulgrew and others.