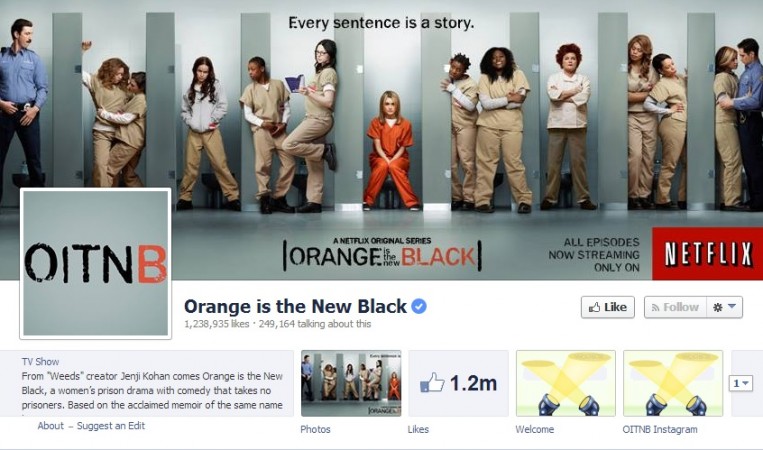 "Orange Is the New Black" season 3 would see Laura Prepon's full time return where as future of Larry (Jason Biggs) is still in limbo.
"It's very unclear at this point, even for me if Larry will be a part of season 3," Biggs told Entertainment Weekly at an "OITNB" press day in New York. "I have not shot anything yet, no."
Biggs plays as Piper Chapman's fiancé in the series and fans feel that his scenes outside the prison added freshness to the dramatic jailbird drama.
However, there is no confirmation about the non-appearance of Biggs' character in the upcoming season of the hit Netflix series and it is speculated that Larry could feature at one point or another as the season 3 shooting still underway.
Previously, regarding his character Larry, Biggs had suggested in an interview that he loved the story of "Orange Is the New Black."
"Basically, his relationship with Piper will be tested. We'll see him with his friends and her family, trying to survive on the outside. He ends up being a victim in all this, but also playing the victim card. There are some surprises. You know, when I read the pilot, I loved it, but I was like, "Am I gonna be in this show? She's in prison. What do I do?" I think they've managed to credibly incorporate Larry's story. You need that person on the outside, or you're cooped up in the prison forever and it begins to feel too [pauses] prison-y," Biggs said to Vulture about his character in the show.
Meanwhile, Prepon who plays Alex Vause in the show had a sporadic appearance in season 2, as her character was most of the time hiding from drug dealer Kubra Balik after testifying against him.
"It sucked because [show creator] Jenji Kohan and I wanted me to be in it more, but with the schedule, it didn't happen," Prepon told Us Weekly about her absence in season 2, adding, "I was so bummed out. But I handled it, so I'm in every [episode] in season three. It is so good."
She even suggested that all the girls from the show are quite close to her and eventhough she was absent in season 2 she never felt as if she had left, as per the report.
Prepon is understood to be excited about her regular appearance in "OITNB's" season 3.
The main cast of "OITNB" includes Taylor Schilling, Laura Prepon, Jason Biggs, Taryn Manning, Kate Mulgrew, Uzo Abuda, Laverene Cox and others.
"OITNB" Season 3 is speculated to return in 2015.