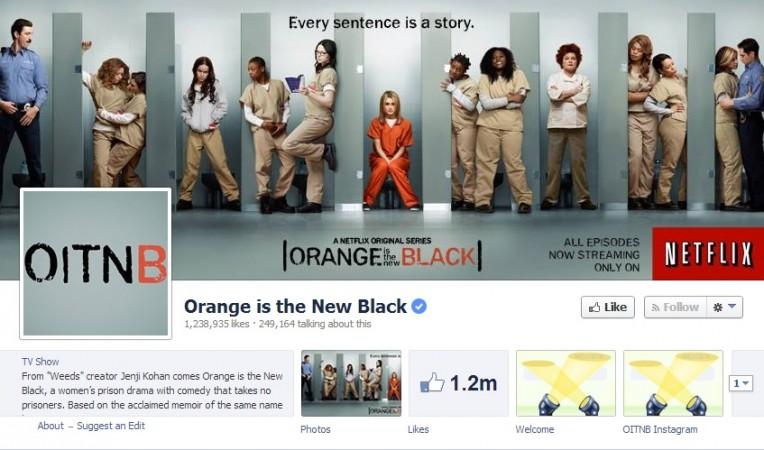 The ever-growing cast of "Orange Is the New Black" is getting a new addition with "Fringe" star Blair Brown joining the show as a new member.
Brown's entry was confirmed by the Netflix series spokesperson to The Wrap.
The 67-year-old actress, who played the role of Nina Sharp in JJ Abrams' series "Fringe", will join another new addition Mary Steenburgen for season 3 of the jailbird drama. Her character has been kept under wraps till now.
Meanwhile, Steenburgen will play the mother of corrections officer, George Mendez (Pablo Schreiber). However, many fans are upset by the fact that Pablo Schreiber would not be coming back to season 3 as he will be joining forces with the Jack Black and Tim Robbins for HBO's new series, "The Brink".
"I'm not taking part in the third season," he told New York Post. "I'm a member of a show called 'The Brink' that's going to be on HBO. It's a half-hour comedy with Jack Black and Tim Robbins and me [as] the three leads. I'm really excited about it."
Schreiber also didn't give room for speculations by giving the reason why he would not be appearing in "Orange Is the New Black" anymore.
"Yeah, I was never a series regular on 'Orange Is The New Black.' I was always a guest star. The role that I have on 'The Brink' is a starring role, and it's a no brainer," he said. "Absolutely, I chose to jump on board with that show. It was a better move for me as an actor."
Meanwhile, the lead actress of the show, Taylor Schilling, who plays Piper Chapman on the show, recently celebrated her birthday with the cast and crew of the show.
"Thank you #catchroof, @catchrestaurant & @emmgroupinc for making my birthday celebration so special," Schilling wrote about her birthday celebration along with a picture of her birthday celebration. '
On the other hand, Piper Kerman, whose real life is being depicted on the show, recently suggested that the show is incredible.
"I'm a technical consultant on the show, so I read the scripts and give feedback on realism. Jenji (Kohan) and her team have done an incredible job. They ask me a lot about how the federal system works. Once they wanted to know about bank robbery, but I don't know anything about that, but I could put them in touch with someone who does," she said when asked about the authenticity of the show as per SFGate.