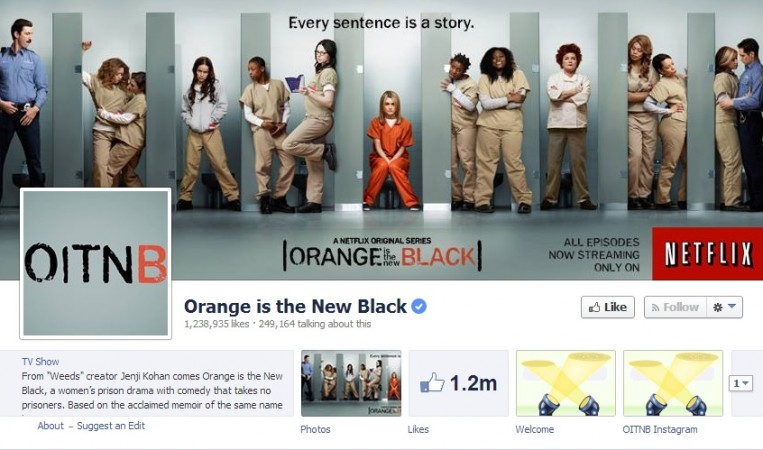 The second season of Netflix's "Orange is the New Black," a comedy-drama about the inmates at a women's federal prison, is set for a Friday premiere and viewers will get to watch all 13 episodes in one go.
But before fans sit down to enjoy the drama, which is based on Piper Chapman's (Taylor Schilling) time in a Connecticut women's prison for smuggling money for ex-girlfriend Alex Vause (Laura Prepon), here are some important things to know about the series.
TVLine reported that the first episode will takes place outside of Litchfield, and the focuses will be on two characters. But by episode two, viewers will get to see their beloved characters back at the prison.
The season will also introduce a lot of new characters such as Lori Petty and and Lorraine Toussaint.
On what to expect in the upcoming season, Alysia Reiner, who plays the role of assistant Warden Natalie Figueroa, told HollywoodLife that it will be "gut-wrenching."
"People definitely get called out on their sh**," Reiner said, adding: "It's been a blast to shoot and I'm so excited to share it with you."
Constance Shulman, who enacts the role of Yoga Jones, told the website that viewers will get to see a different side of some of their favourite characters.
"Because of the new characters that come in … you are seeing a much deeper side to people, because you've met them already," she said.
"You either break up or you get back together … you have to figure out, 'Oh this person just threw me a curveball, am I going to hang in there with them?' … We're seeing different sides of people. More than you've ever seen before."
Spoilers for the season indicate that the love triangle between prison guards Pornstache (Pablo Schreiber) and Bennett (Matt McGorry) and Daya (Dascha Polanco) is going to get messier, and Schreiber said in a previous interview that "you might be surprised who you may be siding with in that triumvirate."
"Orange is the New Black" has always been high on sexual content with show creator Jenji Kohan putting a number of its performers on display, and it is not going to be any different this season too.
But instead of female nudity, season two will have a male cast member stripping.
"I love graphic sex, the more sex the better," she said, according to The Hollywood Reporter. "Very often it's convincing the actors to get naked. … You hope everyone will just be cool about it, and then they're not. There's a lot of convincing and making people feel comfortable."
"We have some male frontal nudity this season," she said, "but I don't think it's going to be erect."
The entire season two of "Orange is the New Black" will be streamed through Netflix. Click here to watch the episodes.