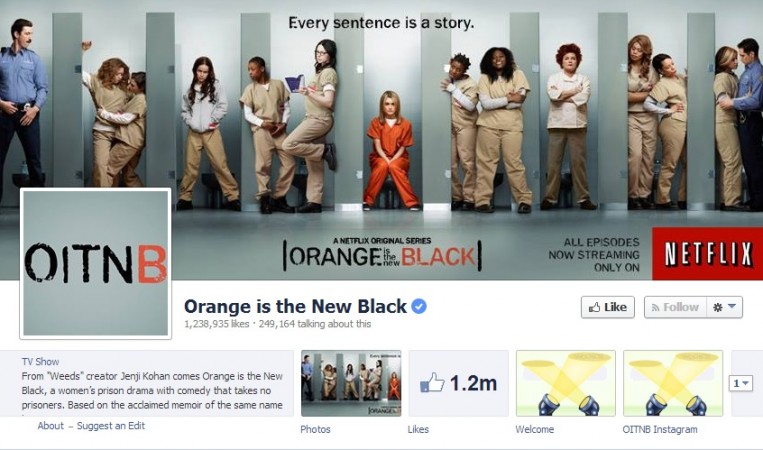 "Orange is The New Black" is creating much stir in the TV industry. The show is currently off air but speculations are doing the rounds that it will return with season 3 in 2015 though release date is not known.
Interestingly, the cast of the show is keeping rumours alive by making appearance at various events.
Taylor Schilling, who plays the lead role of Piper Chapman in the show, was recently seen with "T Word" at Logo TV Premiere Party. She looked stunning in a floral high neck blouse and a pair of black shorts. The 30-year-old actress was spotted with minimum make-up and accessories, and left a few strands of her hair open.
"T Word" is a documentary about the lives of transgender and was being presented by Schilling's co-star Laverne Cox. The film gives the viewers a sneak peek into the lives of seven transgender youth ranging from the age of 12 to 24.
The film explores their journeys and how they came out of the closet. It touches stigmas related to sex change, including bullying, dating, and anti-transgender violence.
Cox herself plays a transgender named Sophia Burset in "Orange is The New Black." The season 1 of the jailbird drama revealed complications she went through while changing his sex.
"For many of us, the 'T' in LGBT means more than transgender, it also means truth," Cox said in a statement obtained by Huffington Post. "The cast members in this documentary are fearlessly living their truths and in sharing their stories will send the message to other trans youth that it's okay to be who you are."
Cox opted a violet floor length gown and kept her locks open at the premiere party. Other celebrities, who were seen at the event, include Alysia Reiner and Jackie Cruz. The film was shown on 17 October at 7 p.m. on MTV and Logo TV.
Meanwhile, "OITNB's " cast, Natasha Lyonne and Selenis Leyva, recently created some Planned Parenthood limited edition t-shirts. One of the tees designed by the stars reads: "I am one of the 99% of women who have used birth control," on the front and "It's my business. Not politicians" on the back.