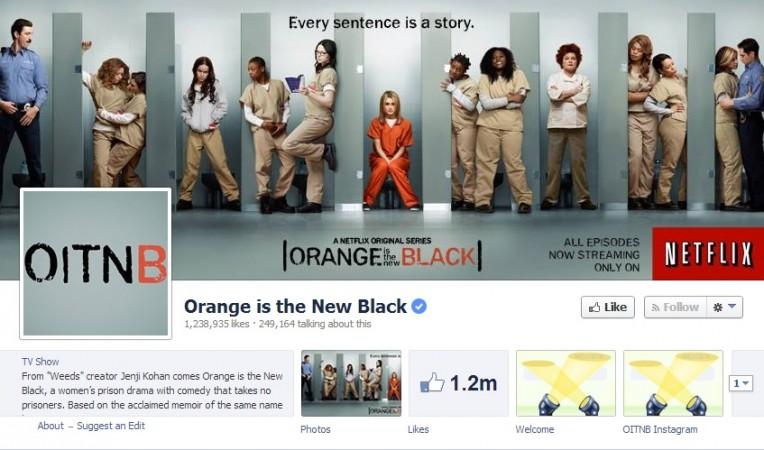 "Orange Is the New Black" did not win a single award at the Primetime Emmy's ceremony 2014. It came as a huge setback to the fans as the show was considered the front-runner in the comedy category.
The expectations from the show were high, as it had already clinched several trophies at the Creative Arts Ceremony. However, the show lost its primetime awards in all the major categories, including best actress in a comedy series (Taylor Schilling), best supporting actress in a comedy series (Kate Mulgrew) and best comedy series.
The cast of the Jenji Kohan's jailbird drama looked dynamic on the red carpet. The lead actress Tyler Schilling stole the show in an all white gown. Apparently, the cast was quite confident to win best comedy show but it went to "The Modern Family."
Meanwhile, in other piece of news, it is being said that Cleary Wolters, on whom Laura Prepon's "OITNB" character is based, is all set to write a book called "Out of Orange". The book is set to be published on May 2015.
Wolters will reveal her relationship with Piper Kerman (played by Schilling on TV), her involvement in international money laundering and drug trafficking and her time in prison in the book.
"Alex [the character] and Piper have inspired me to tell my whole story — an unbelievable saga that takes place all over the world: Africa, Europe, Asia, and the U.S. both in prison and out," Wolters said in a statement. "I think people may be surprised at what happened to me after I turned myself in — and where my life is now."
Wolters has signed the deal with HarperOne for the book and it is speculated that the memoir is going to find the top place in 2015.
"Out of Orange" is much more than the background for Orange Is the New Black. The whole story is even more surprising and eye opening than we had imagined. I predict it will be one of the top memoirs of next year," said publisher Mark Tauber.
Wolter had earlier said that she did not agree with Alex Vause and Piper Chapman story showed on "OITNB"
"We weren't girlfriends," Wolters said to Vanity Fair, adding, "We were friends with benefits . . . I was not the older sexy, glamorous lesbian who snatched her from her pristine Smith College cradle."