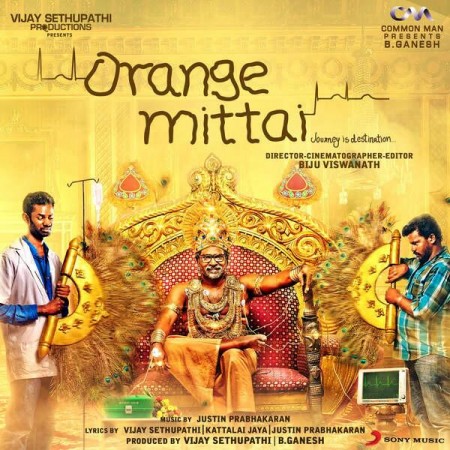 The trailer of "Orange Mittai" starring Vijay Sethupathi and Ramesh Thilak has been released. As expected, both the leading actors manage to trigger curiosity in the film with the trailer.
The trailer starts with a narration from Ramesh, who explains how he, an ambulance driver, responded to a call that an old man (Vijay Sethupathi) has suffered a heart attack.
The rest of the trailer, on a lighter note, speaks about the difference in attitude and perception of these two characters, who share an untold emotional connect.
The trailer assures the audience that the movie will be a stellar performance, interspersed with some light comedy. It looks like Biju Viswanath, who is the director, cinematographer and editor of the movie, has packed his film with all the right elements.
The background score by Justin Prabhakaran goes well with the narration in the trailer.
The trailer on its first look has enough elements to lure the audience and it appears Vijay Sethupathi will offer one more noticeable flick.
The upcoming movie is being produced by Vijay Sethupathi and B Ganesh under the banner of Vijay Sethupathi Productions.