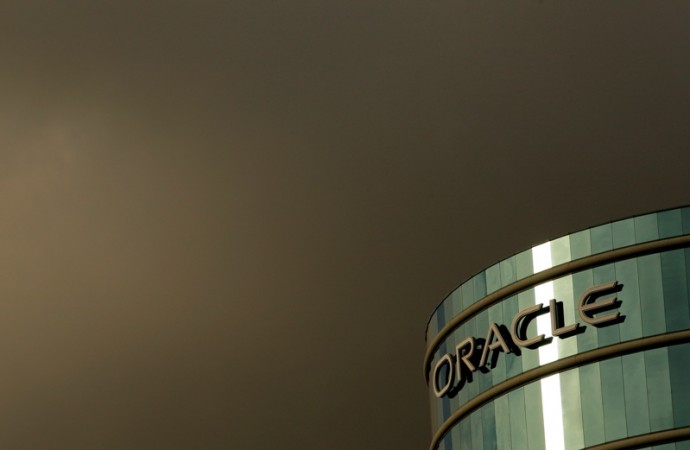 Oracle Corp., the computer technology giant, announced on Monday that it has acquired Datalogix Holdings Corp., the consumer data collection company for an undisclosed amount.
Oracle said that Datalogix will now become a part of the Oracle Data Cloud unit, which gives clients target marketing advice through various means. While the official amount of the deal wasn't made public, people familiar with the matter told The Business Insider that it was worth more than $100 million.
"The addition of Datalogix to the Oracle Data Cloud will provide data-driven marketers the most valuable targeting and measurement solution available. Oracle will now deliver comprehensive consumer profiles based on connected identities that will power personalization across digital, mobile, offline and TV," Omar Tawakol, Group Vice President and General Manager of Oracle Data Cloud said in a statement.
Oracle will be able to tap Datalogix's expertise and reach in the industry. Datalogix has 650 clients and 82 of the top 100 advertisers. It also deals with 7 of the top 8 digital publishing giants.
Datalogix was founded in 2002 and has managed to raise $86.5 million in investment funds till date. It has worked with tech giants like Google and Facebook as well.
The acquisition was unanimously approved by the boards of both companies.
"Datalogix's mission is to help the leading consumer marketers connect digital media to the offline world, where over 93% of consumer spending occurs. We are thrilled to join Oracle and extend the value Oracle Data Cloud brings to marketers and publishers," Eric Roza, CEO of Datalogix said in a statement.
Experts weigh the transaction as a solid deal, which would give Oracle an edge over rival firms like Adobe and Salesforce who also have been targeting corporate marketers.
"Marketing services increasingly depend upon the integration of technology and data. Oracle and Datalogix bring each what the other most needs to thrive," Jon Elvekrog, chief executive of advertising-targeting firm 140 Proof was quoted as saying by The Wall Street Journal.