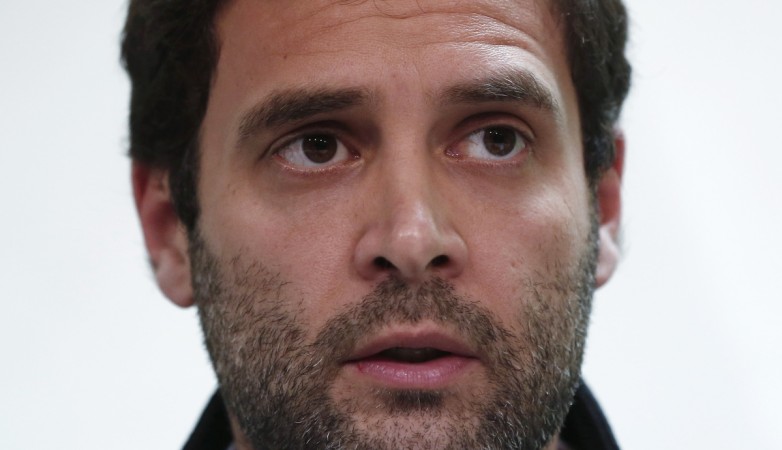 Responding to Congress' allegations that the BJP is indulging in political espionage by calling for profiling of vice president Rahul Gandhi by Delhi police, Finance Minister Arun Jaitley in Rajya Sabha on Monday said that the opposition party is "making a mountain out of not even a molehill".
Congress leader Ghulam Nabi Azad asked the BJP: "Why does the police need to know his shoe size... is this the sort of spying that this government plans against political opponents?"
The party created uproar in Parliament over the snooping row and accused BJP of political espionage and demanded a statement from Home Minister Rajnath Singh. The opposition also picked on Prime Minister Narendra Modi while referring to the "Snoopgate" case in Gujarat when Modi was the Chief Minister.
Modi was accused of ordering illegal surveillance of a young woman and his close aide and BJP president Amit Shah carried out the "snooping" with the help of Gujarat police.
Jaitley rubbished the allegations saying Congress is deliberately dragging this issue. "Snooping is keeping a watch on someone silently... asking staff to fill out pro forma is not snooping," he noted.
He further said that profiling of ministers was started by Rajiv Gandhi under Congress government in 1987 and former Prime Ministers including, HD Deve Gowda, IK Gujaral, Manmohan Singh and Atal Bihari Vajpayee, Congress president Sonia Gandhi, LK Advani ji were also profiled in the past.
The Congress' "snooping" allegations, which resulted in uproar in the Parliament was a result of Delhi police's visit to Rahul Gandhi's residence seeking details about his height, colour of eyes, hair and kind of clothes he wears.