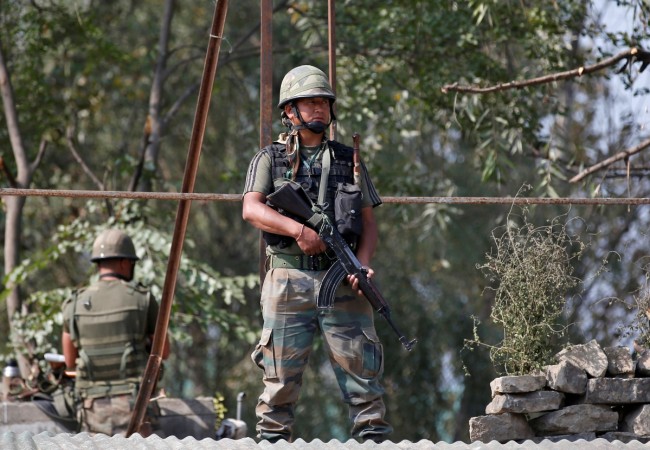 Amid the overwhelming response to India's surgical strikes against terrorist organisations along the Line of Control in Kashmir, opposition parties have been trying to undermine BJP-led government's strategy to curb terrorism on the border.
Congress leaders had claimed that surgical strikes of similar proportions were conducted even during the UPA-led regime. However, former Director General of Military Operations (DGMO) Vinod Bhatia has rubbished these claims by saying those strikes cannot be compared to what the army has accomplished in its latest surgical strike.
Lt Gen Bhatia, who served as the DGMO for the Indian Army from 2012 to 2014 told NDTV, "The two can't be compared, I am not trying to get into the politics of it, but let me tell you those are different times, different operations, planned and executed at a different level all together and this one is a totally different operation."
A few days after the Indian Army announced the completion of the surgical strikes, Congress had said that they had conducted similar operations during its reign, without publicising it.
"We are proud that even in the past, our forces have successfully conducted such surgical strikes on several occasions, particularly on September 1, 2011, July 28, 2013 and January 14, 2014, giving a befitting reply to the enemy. In its maturity, wisdom and in the interest of national security, Congress Government avoided making loud claims," Congress spokesperson Randeep Surjewala has said at the time.
However, Bhatia's statements about the operations being of different scales have effectively debunked Surjewala's claims. Bhatia said, "These surgical strikes were very deliberate and delicate operations, and demonstrated the country's strategic resolve. They were totally different in scale, dimension and impact from the earlier operations across the LoC."
Meanwhile, AAP leader Arvind Kejriwal has demanded proof of the surgical strikes. Kejriwal, who had lauded Prime Minister Narendra Modi for what the strikes have accomplished, also insisted that the government release video footages of the strikes that were conducted on September 29.