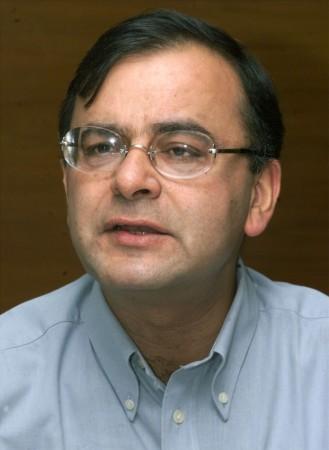 Opposition parties in both houses of Parliament criticized the Congress-led United Progressive Alliance (UPA), accusing the government of running away from the Rajya Sabha on Thursday night, without voting on the contentious Lokpal Bill.
Arun Jaitley, the leader of the Opposition in the Rajya Sabha and a senior member of the Bharatiya Janata Party (BJP) termed the chaos on Thursday as the "biggest ever Parliamentary fraud".
"Yesterday UPA's managers and fixers failed in Rajya Sabha. Government's strategy was to create disturbance so that they are bailed out. Government ran away from vote in the Rajya Sabha. Biggest ever parliamentary fraud was committed at the stroke of midnight," he was quoted as saying, in a CNN IBN Live report. The BJP leader also added that a government which ran away from a vote had no moral right to continue to be in power.
Meanwhile, another senior BJP leader and the leader of the Opposition in the Lok Sabha said it was quite clear the government wanted to dump the Lokpal Bill. She also spoke on her party's stand on the Lokpal, saying it had remained consistent, even in the face of changing perspectives from the UPA's own allies. She too stressed the UPA had no right to continue to be in power.
The Communist Party of India (Marxist) was also critical of the UPA. Sitaram Yechury, a senior leader, said the UPA was squarely responsible for the chaos and termed "unfortunate" the subterfuge and sabotage he alleged had been carried out, particularly when the country was looking to the Parliament for an effective anti-graft bill.