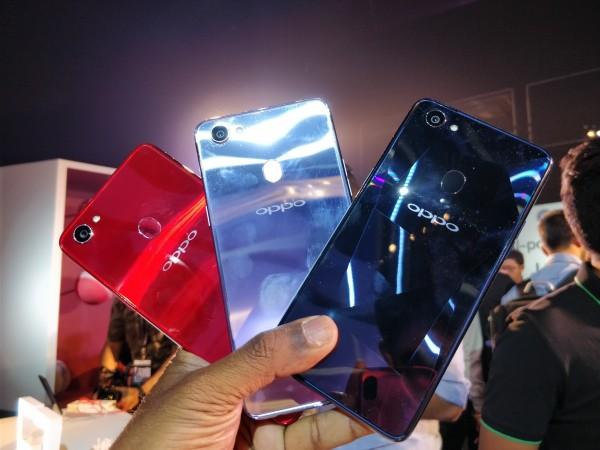 OPPO F7 features a 6.2-inch Full HD+ bezel-less display with a notch
OPPO F7 is priced at Rs 21,990 for the 4GB RAM + 64GB ROM variant
OPPO F7 has a 25MP front-facing camera with AI Beauty 2.0
OPPO hosted 2018's first major launch event in India on Monday, introducing the all-new OPPO F7 smartphone. The new selfie-centric smartphone promises a new take on selfies, by using artificial intelligence (AI) to naturally enhance photos. However, there's more to the smartphone than what meets the eye.
International Business Times, India, attended the OPPO F7 launch event, where we also had the chance to get our hands on the newly-launched smartphone. We will be giving a detailed review of the smartphone soon, however, till then our early hands-on experience here will offer insight on what OPPO F7 is capable of and whether it can be your next smartphone.
Before we get started, it's worth mentioning that OPPO F7 will be available in India from April 9 for Rs 21,990. OPPO F7 also comes in a 6GB RAM + 128GB ROM configuration but it is priced higher at Rs 26,990. The handset can be bought from both offline and online stores.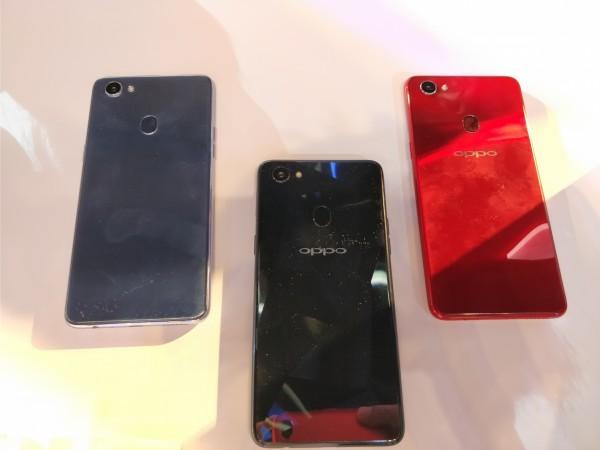 Now, speaking about the device itself, let us walk you through the things we captured in OPPO F7 that is important for any potential buyer.
Design and display
OPPO might have spoken a lot about AI and selfies, but the phone's design and its bezel-less display warrant just as much attention. Remember when Apple launched the iPhone X and it was widely criticised for the notch, well, the notch is getting famous and OPPO F7 embraces it too.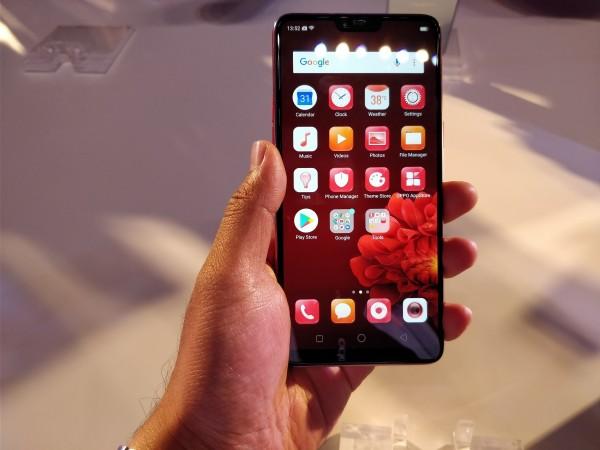 It's important to do so on a smartphone without bezels, as it is the only place where companies can accommodate important sensors. OPPO F7 has the front camera, earpiece and light sensor in it. The 6.2-inch Full HD+ display is bright and vibrant, and there should not be any issues related to viewing or the touch on it. Turn it over and the glossy back gives a look and feel of glass back cover but is actually polycarbonate, which is durable than the glass cover.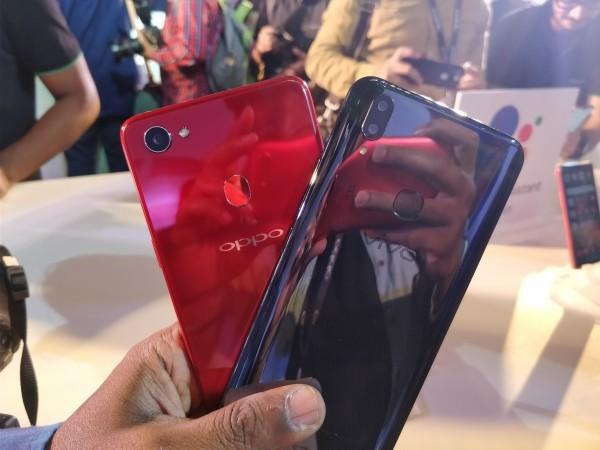 The only problem with the rear cover is that it gets smudged easily, so be prepared to constantly wipe your phone to maintain that shine. Other than that, the phone feels quite light and the plastic feel doesn't convey a premium message. Also, OPPO F7 is thicker and you can feel it when you hold the device in the hand, which wasn't the case with previous metal-clad OPPO phones.
Camera
OPPO spoke a lot about the front camera, in fact, it failed to even mention the rear-camera configuration in its presentation. Probably because the rear snapper has a pretty standard 16MP snapper with f/2.0 aperture. Our brief testing did not reveal any problem with it, in fact, it appeared to be decent in producing some nice shots. But OPPO F7's biggest USP is the front camera, so let's get right to it.
At first, the selfies looked pretty detailed and crisp, but that was with the studio lighting at the venue. Swipe to the AI Beauty mode and that's when all the unnatural settings kick in to make your selfies look natural. The camera has HDR, which adds to the detail, and the AI Beauty 2.0 makes necessary editing in real time to give you an Instagram-worthy image in seconds.
We shot a few samples, and they turned out to be crisp, bright and detailed under good lighting. We will be testing the cameras further to see how it fares under challenging lighting conditions.
The Bokeh effect created in OPPO F7 did not appear accurate even in good lighting as it blurred parts of the hair and ears in the process to focus the selfie.
AI does come in handy in several situations, but we are yet to learn its importance over time when it can predict some settings for editing. We'll know more in our full review of the phone.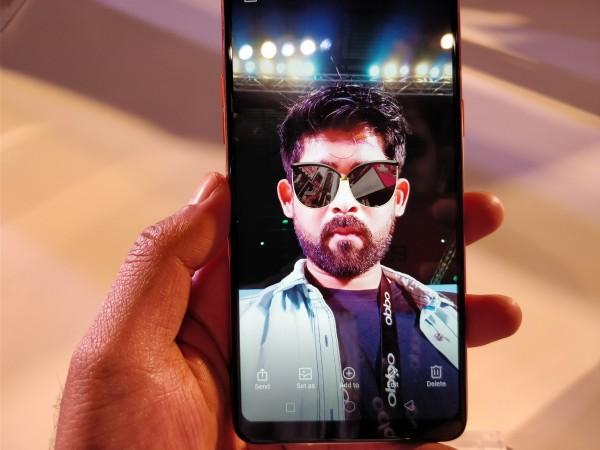 The rest of the things
Other key features of the OPPO F7, such as fingerprint scanner, facial unlocking, MediaTek P60 processor, 3,400mAh battery, and the overall performance are still under review. We will be testing them during our review period to see if OPPO F7 meets the expectations of a sub-Rs 25,000 smartphone.
So far, we've found Vivo V9's design, especially the rear, more appealing and gripping. More detailed comparisons will be carried out over time to suggest you the best smartphone as both of them are in the similar price bracket.