OPPO's new selfie-centric smartphone launch from earlier this month was hard to miss. The F5 smartphone marked the company's entry into the full screen immersive displays, but for OPPO it wasn't as big of a deal as its new AI-powered selfie camera, which strengthens its position as a "selfie expert and leader."
International Business Times, India, covered the OPPO F5 launch event on November 2, and had shared first impressions on the device at the time, but it was based on brief hands-on experience. As we spent over two weeks with the OPPO F5, we can now share a more comprehensive analysis of how the new smartphone is pitted against like-priced smartphones in India.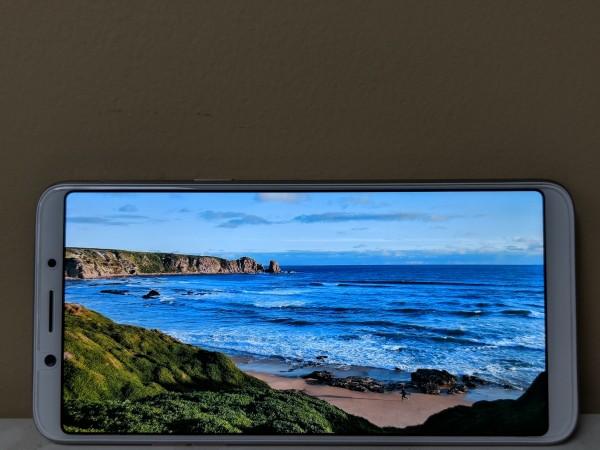 The overall design of the OPPO F5 is a massive departure from the other OPPO phones we've seen in the past. Hence, it offered a refreshing point of view on the phone. The 6-inch display's 18:9 aspect ratio with Full HD+ resolution certainly meets the growing demand for full view screens in smartphones.

Most of our initial impressions of the OPPO F5's design and display remain intact, but there are a few highlights we came across during our review period.
The plastic build of the OPPO F5 doesn't give a premium feel as good as its looks.
OPPO F5 is certainly flaunt-worthy and easily grabs an eye.
The rear-mounted fingerprint scanner is hard to locate as it lacks a distinctive marker.
Single-hand usability with OPPO F5 is a breeze. No more awkward hand positions.
The 6-inch Full HD+ display is simply bright and vibrant, best suited for games and to "Netflix & chill."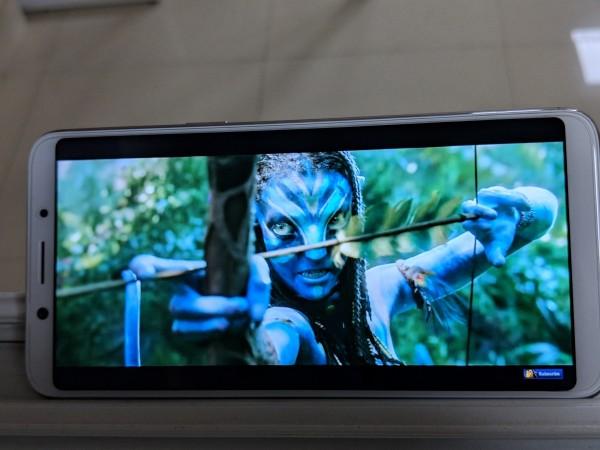 Moving on from the design and display to what OPPO finds its F5 smartphone to be most befitting for its customers – the camera. To be precise, the selfie camera.

The 20MP front-facing camera in the OPPO F5 comes with smart beautification powered by artificial intelligence. If your question is how good you're going to look in a selfie shot using OPPO F5, the answer wouldn't surprise you. We tried the OPPO F5's camera under various lighting conditions, and here's what we conclude:
Your selfies shot on OPPO F5 are going to be as natural as they can be. If you resent the artificial-looking beautification features in smartphones, you're in luck with OPPO F5.
Use OPPO F5's Beauty as a default setting for all your selfies, and you won't be disappointed.
The detailing in the selfie images is best under direct sunlight or well-lit places.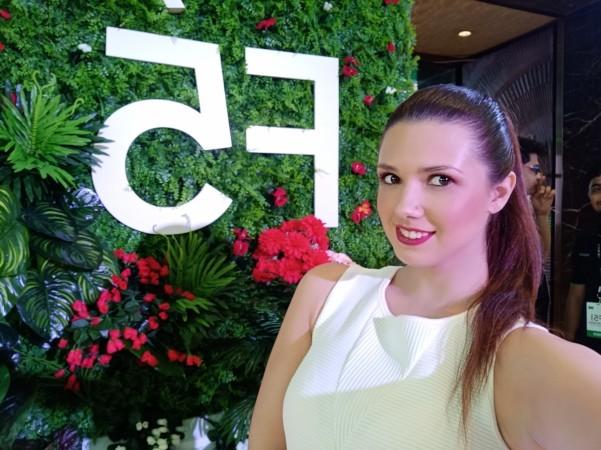 Low-light selfies are good, but they lose out on the details with visible grains on darker areas.
The Bokeh-effect feature works decently despite the lack of a secondary lens. If only the integrated AI had a role to play in it to achieve better results (may be next time?).
Overall, OPPO F5's selfie camera performs as claimed by the company.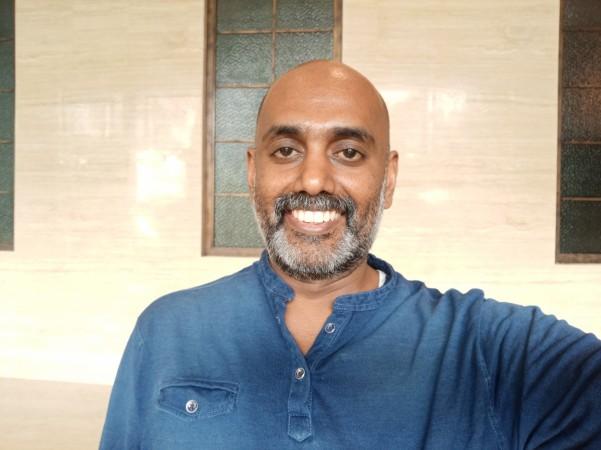 But not everyone just takes selfies. Sometimes, you want to take a photo of that eye-watering dish in front of you or an uplifting sunset by the beach. In both cases, OPPO F5 comes to the rescue.
The rear-facing 16MP snapper with new Expert mode lets you play with the colours and scenes more elaborately. But if you like to be spontaneous, the auto mode does a fairly decent job. It's hard to give OPPO F5 credit to be the best camera smartphone, but it manages to pull off a decent job.
Let the pictures do the talking:
The dynamic range in OPPO F5's low-light images could use some improvement, but if you're after sunsets and sunrise or macro-food shots or portrait of a friend, OPPO F5 will not disappoint you.
In our opinion, the combination of OPPO F5's looks and camera can easily sway any selfie-lover into buying this phone.
Don't skip this...
While the looks and camera of the OPPO F5 makes it a suitable choice for those looking for an upgrade, other aspects such as performance and battery matters just as much. We are now discussing the details of that.
Battery
OPPO F5's battery is a standard 3,200mAh unit, which we've seen in many phones. We were certainly not disappointed by how well OPPO F5 ran on a single charge. Even with continuous use, OPPO F5 last a full day with at least 30 percent of the juice left.
If you heavily use camera and do a lot of video recording, the battery life is likely to drop. Our battery tests included 4G data connectivity at all times with occasional GPS use, calls, messages, camera, music and social networking. Even on a busy day, as long as you have a fully charged battery, you'll be able to run anywhere up to 10-11 hours.
We also used the OPPO F5 with just Wi-Fi and no 4G data, and it lasted two days, which is quite impressive.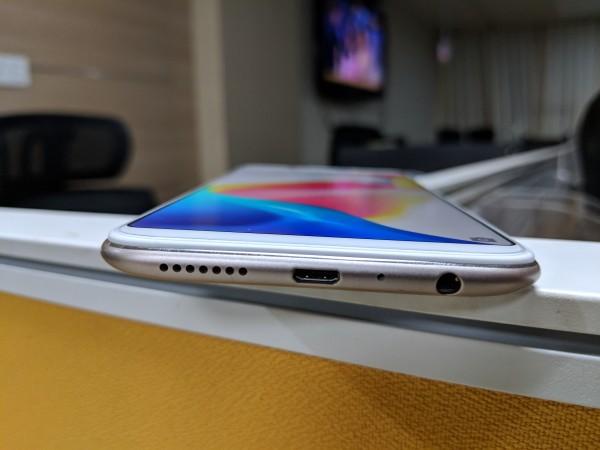 But the concern is the time it takes to charge. OPPO F5 could've benefited a lot with the inclusion of VOOC fast charging solution. But it takes about 90 minutes to charge up to 60-80 percent. For most users, this is going to be sufficient power to end the day before needing charge.
Performance
Finally, we'd like to highlight the performance of the OPPO F5. Starting with what works best, we'd like to highlight the facial recognition software in the OPPO F5 is absolutely brilliant. But its efficiency is questionable compared to the fingerprint scanner, which is as good as any other OPPO smartphone we've used in the past – fast, accurate and reliable.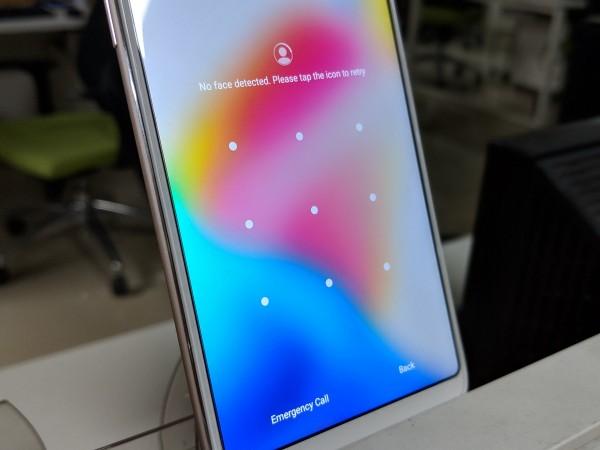 As we noted above, the placement of the fingerprint scanner at the back is disappointing. Since it is flat as the back cover, you'll need some getting used to the change. But it's not something a silicon back cover can't fix, so don't ditch the phone for this reason alone.
In terms of performance, which is based on a MediaTek MT6763T processor (Helio P23) paired with 4GB RAM and 32GB onboard storage, OPPO F5 seems to be an average performer. When pitted against heavy tasks, we could feel the F5 jolting down with the weight of high-GPU and processing power.
If you're day-to-day usage doesn't demand heavy gaming, OPPO F5 is suitable for you.
Even so, the custom UI ColorOS on top of Android Nougat seems to be adjusting to this new device. We had no issues with the software in previous OPPO phones, but the F5 witnesses some noticeable lags. When we tried to overcome the lag with double touches, it would take us to a screen we didn't intend to land on. But this isn't a major concern as it can be fixed with a bug fix.
OPPO F5's notification area also needs some rework. To dismiss a notification, you'll need to swipe and delete instead of just one swipe. That's one extra step, and an unnecessary one. The control centre can be accessed by swiping up from the bottom, it was not easy as we'd end of tapping the home, back or app switcher buttons (since we refused to hide them).

On the brighter side of things, OPPO's O-Share works great, and there's minimum bloatware on the device. Gestures like three fingerprint swipe is extremely useful and the multi-window support comes in handy while multitasking.
Verdict
OPPO phones have been great to use in the past. OPPO F5 is certainly a step up from the rest of the lot in terms of design and camera. The UI bugs are unfortunate, but we can give OPPO the benefit of the doubt of fixing it with an OTA at the earliest. The rest of the features of the OPPO F5 collectively make the new phone an option worth considering.
Your quest for a beautifully crafted smartphone to capture beautiful selfies ends with OPPO F5.
On a side note, we had an interaction with OPPO India's brand director, Mr. Will Yang, earlier this month, which you can watch right here.
Related