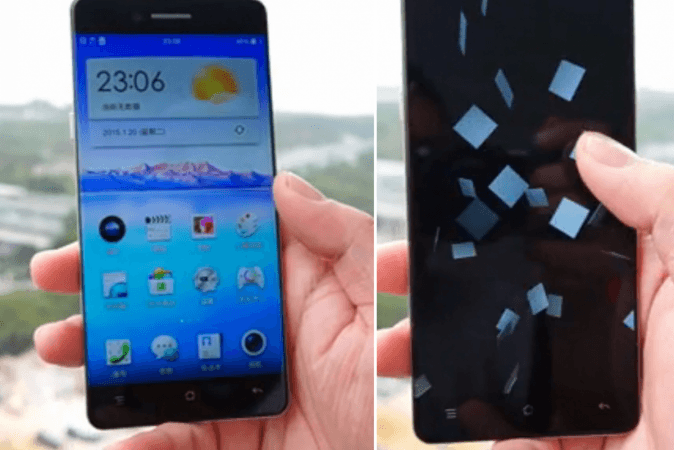 Oppo is betting large on its upcoming smartphone with teasers and rumours indicating a competitive handset in the works. Oppo is expected to announce the anticipated R7 smartphone later this month, but we already have some confirmed details at hand.
After a series of rumours about the handset's design and display, Oppo has confirmed in a new teaser that the R7 will sport premium metal finishing that will undergo 48 polishing processes for true metal tone, Phandroid reports.
By using metal in building the R7 smartphone, Oppo is looking to target the high-end smartphone market. The new smartphone will also pack unique features such as 2.5D curved glass top to improve overall look and comfort while holding it in the hand.
The confirmed information on Oppo R7 follows a recently leaked video, which showed the handset's bezel-less, edge-to-edge display. It created quite a stir among smartphone enthusiasts for its exquisite design. Besides the exteriors, Oppo R7 is speculated to feature a MediaTek MT6795 octa-core processor with LTE support, 20.7-megapixel camera, 2,000mAh battery with quick charge technology and a 4.7-inch 1080p Full HD display. Oppo will maintain its signature slim profile in the R7, which is expected to measure just 4.85mm.
More official details will arrive on 20 May, when Oppo will launch the handset in China. However, little is known on the availability and pricing of Oppo R7 globally. With aforementioned specs, Oppo is likely to compete against rivals like HTC One M9 and other flagship smartphones.