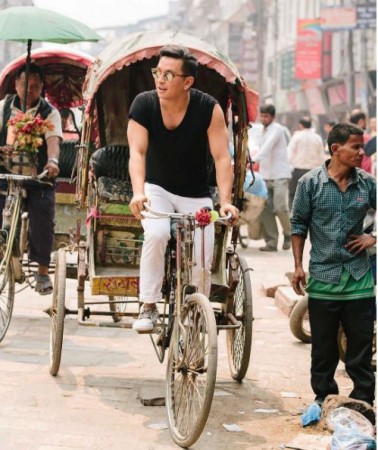 I am not a very phone-friendly person, but he is someone I would love to have on speed dial; him and Christian Louboutin.
Fashion designer Prabal Gurung was in Mumbai, India, last week for his exclusive trunk show at Le Mill. Speaking to Hindustan Times, the designer explained how Bollywood allowed him "to dream the impossible."
"It allows you to fly. And that's what is amazing about Bollywood. So, yes, it influences me, it allows me to be daring, and to dream big," Gurung said.
Born in Singapore to Nepalese parents, Gurung was brought up in Kathmandu, Nepal. While he studied hotel management in Mumbai, he knew his true love was the fashion industry. He then went on to study at NIFT, New Delhi, and apprenticed at several fashion houses and designed with Manish Arora.
In 1999, Gurung moved to New York City. He attended the Parsons School of Design and interned with Donna Karan. In February 2009, he launched his own label – PRABAL GURUNG – at the New York Fashion Week, and that was where it all began.
The 37-year-old designer hasn't looked back since and has been living the dream dressing First Lady Michelle Obama, Duchess of Cambridge Kate Middleton and Hollywood A-listers Sarah Jessica Parker, Kerry Washington, Demi Moore, not to mention Oprah Winfrey, Diane Kruger and many more. He also has many patrons in Bollywood such as Priyanka Chopra, Deepika Padukone and Alia Bhatt.
And this is exactly what I am talking about. Looking at the incredible journey Gurung has had, I can't help but wonder – what if the little boy in Kathmandu never dared to dream big? What if he decided to stay on in Kathmandu and pursue a different career? Would he be where he is today?
Not that Nepal doesn't have a fashion market; the country is one of the most fashionable places, with women who possess the most amazing sense of style. The country may have quite a bit to offer, but would he be dressing the first lady of the US?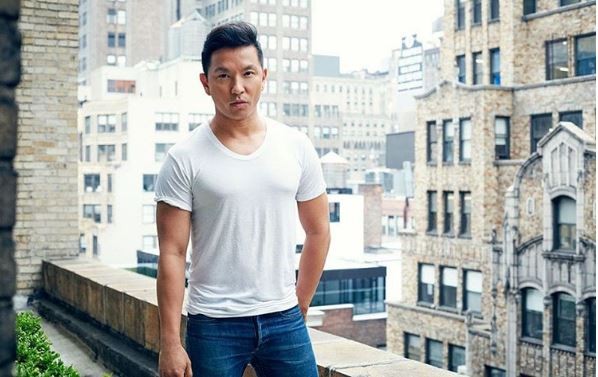 The designer dared to dream big, he dared to move to a different city and a different country to pursue his dream and look where he is today.
His achievements encourage more and more people to dream big and work towards it without thinking of whether things are going to pan out their way or not. Gurung probably never thought he would be one of the favourites among celebrities, but it did eventually happen.
"After I launched my first collection I excitedly called my mother to share the positive reception from the industry and one of the first things she said to me was 'let's talk once you've dressed the First Lady'. It seemed a far-off moment at that point and when it happened it was one of my proudest moments," the designer told the Times of India.
While he inspires fans to dream big and work for it, between all the creativity and the stardom he has been courting, the ace designer hasn't forgotten things that matter.
He says that his family sent him to a good school and understood the importance of an education, but not everyone can afford it. Hence, he founded the Shikshya Foundation Nepal about five years ago and aims to make education accessible to underprivileged children in Nepal.
He holds the foundation very close to his heart and believes that education is something that is capable of making one live freely and think differently.
Gurung also played an important role putting his home country back on its feet after the devastating April 2015 earthquake that reduced parts of the Himalayan country to rubble. He explained how the quake affected him and how the rehabilitation of his people became a priority.
"The minute I heard, I was like, non-action is not an option. I have to do something," he told CNN. "When I look at the pictures, it is devastating, heart-wrenching."
Eleanor Roosevelt once said: "The future belongs to those who believe in the beauty of their dreams" and Prabal Gurung is someone who proves this right every single time.