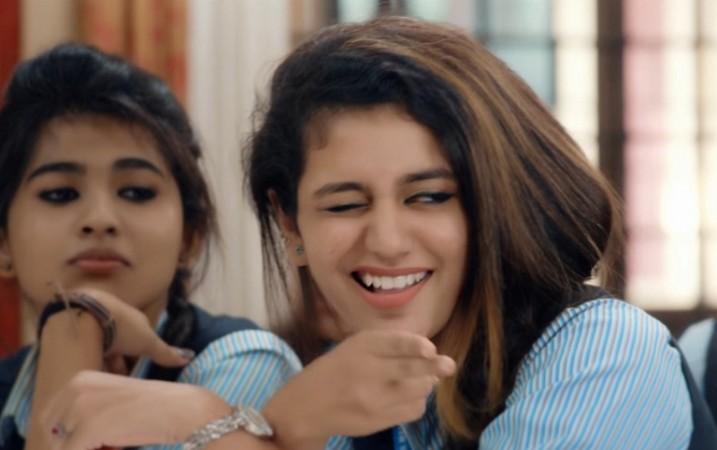 Malayalam actress Priya Prakash Varrier stole several hearts right before Valentine's Day with her flirtatious expression in Manikya Malaraya Puvi from Oru Adaar Love. Dubbed as the winking girl by Twitter and Facebook, in the span of few hours, the 18-year-old became an internet sensation and broke some Instagram records along the way.
She also broke the internet with memes featuring alongside Shah Rukh Khan, Katrina Kaif, Narendra Modi, Arvind Kejriwal, Rahul Gandhi and many more tickling our funny bone. But there was something unusual about the clip. Going by the video, the flirting moment took place in a school event and we couldn't help but notice the make-up the teenager sports for a day at school.
I remember when being a school girl was promptly portrayed in Jo Jeeta Wohi Sikandar by Ayesha Jhulka and Pooja Bedi. Both the actresses portrayed a real-life side of a tomboy and a hoity-toity school girl respectively.
Although this is decades old example, being a 90s kid, I remember that I was sent back home for sporting a nude shade of nail polish – and this was an incident from class 11 (sometime in late 2000).
Looking at the Oru Adaar Love teaser, released late last night, I couldn't help but think how a school going girl was allowed to walk into the premises all decked up. Was I missing out on something? Are teenagers these days allowed to dress that way and enter schools?
While I pondered about that thought, I came across several people online who shared the same thought. One pointed out that it's not only her makeup that is questionable but her accessories are also questionable.
The Twitter user shares that had she or her friends were to dress up the way Priya did, they would have been thrown out of school, got a remark in the diary and "of course" asked to bring the parents to school.
Another Twitter user also questioned which school let's school students apply professional eye liner? She also adds that they would have got suspended had they walked into school decked up like Priya.
While these thoughts are a result from seeing merely two videos featuring Priya, fans will have to wait until Eid this year to understand why she is seen decked up in the trailers and the viral song.
Check out Oru adaar Love teaser here: