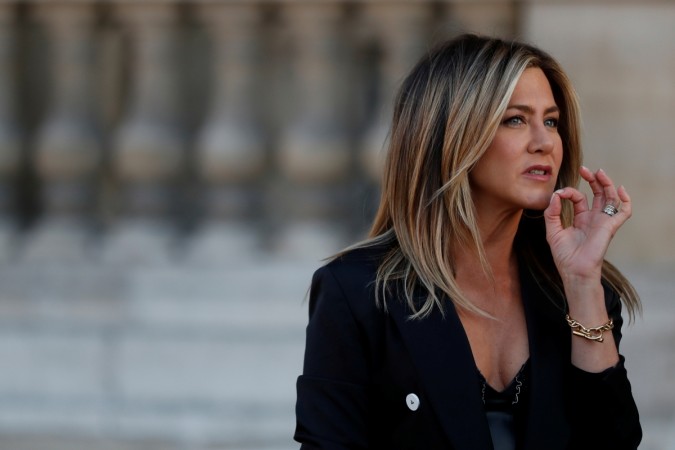 Even though actress Jennifer Aniston started her career in the late 80s, with a few shows and a movie – Leprechaun in 1993 – TV show Friends was what put her on the map. Who did not love the adorable, stylish and sometimes spoilt Rachel, who "got off the plane" to be with Ross?
But the happily ever after has pretty much evaded Aniston and she and husband of two years Justin Theroux shocked fans on Thursday, February 15, when they announced their split after being married for about two years. Before that, the duo dated for four years.
While they did not speak of the reason behind the split, Aniston and Theroux said that they had spilt at the end of 2017 and decided to tell fans about it "given that the gossip industry cannot resist an opportunity to speculate and invent, we wanted to convey the truth directly."
The former couple said that the decision was mutual and made "lovingly" at the end of 2017.
"We are two best friends who have decided to part ways as a couple, but look forward to continuing our cherished friendship. Normally we would do this privately, but given that the gossip industry cannot resist an opportunity to speculate and invent, we wanted to convey the truth directly," Aniston and Theroux said, according to the Associated Press.
"Whatever else is printed about us that is not directly from us, is someone else's fictional narrative. Above all, we are determined to maintain the deep respect and love that we have for one another."
As soon as the couple made the announcement, Twitter went on an overdrive about how Aniston and former husband Brad Pitt were finally single at the same time and how great would it be if they got back together.
The actress is also said to be "fine" after the split with Theroux and sources told People that she as doing well. "Jen has continued her life as usual," a source told the magazine. "She has seemed fine. There has been no indication that she is upset."
But as a fan, who has admired Aniston not just for her movies, her style and her sense of humour, but also for the dignity she maintained and never bad-mouthed Pitt, we really really hope that the two do not get back together.
Aniston and Pitt were married for five years between 2000 and 2005 after meeting on a blind date. While their marriage was considered a rare success in the first few years, it ended when Pitt moved on with his Mr. & Mrs. Smith co-star Angelina Jolie. There was massive speculation that Pitt had cheated on Aniston with Jolie, whom he started publicly dating right after leaving Aniston.
Even though Aniston has not really detailed what she went through, the Friends actress spoke about how she came under the scanner for almost everything and was shamed for the divorce. "My marital status has been shamed; my divorce status was shamed; my lack of a mate had been shamed; my nipples have been shamed," she told Marie Claire.
"I just thought: 'I have worked too hard in this life and this career to be whittled down to a sad, childless human.'''
Aniston became the talk of the town for the split, while Pitt and Jolie made headlines for their romance. The love triangle clearly affected the people involved, but it also split fans into two sections – Team Aniston and Team Jolie.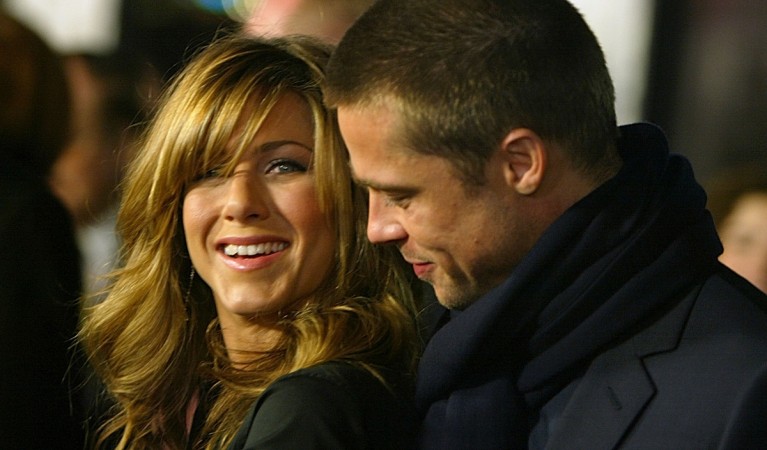 After Pitt and Jolie split in 2016, it was widely reported that the "Fight Club" star wanted to make amends and apologize to Aniston for everything he has put her through. "He's been determined to apologise for everything he put her through, and that's exactly what he did," InTouch Weekly had quoted a source as saying. "It was the most intimate conversation Brad and Jen have ever had."
"Jen was overcome with emotion. All the hurt feelings and resentment she'd suppressed for years came flooding to the surface, and she broke down in tears," the source added.
"He apologised to Jen for being an absentee husband, for being stoned and bored much of the time. He also made amends for leaving her for Angelina."
While she may have gotten the apology she deserved, would she really forget everything she has been through? Of course, a lot of people would say he has made amends and how Aniston should forgive and forget, but the actress has been through so much since the split.
Her images have been splashed on the front pages of several gossip magazines with stories on how she was "sad" and "alone" and how she was trying to get pregnant and things weren't working out. How she was having a baby, oh wait she wasn't, how she wasn't able to move on and so on a so forth.
After years of speculations, we think Aniston deserves some time off from all the madness and chaos. Splits however loving and decided with mutual consents aren't easy and the actress is said to be doing well despite everything.
And we genuinely believe that Aniston must be given time and space without the "getting back with Pitt" speculations. And Aniston, please please don't get back with Pitt. Remember when your on-screen mother said: "Once a cheater, always a cheater!"