Prime Minister Narendra Modi on Monday, July 16, played a veritable masterstroke when he invoked Durga Puja – the all-important festival no Bengali Hindu would miss – to needle West Bengal Chief Minister and Trinamool Congress chief Mamata Banerjee.
The move was especially important because Banerjee has in the past been accused of playing appeasement politics with a non-Hindu community.
What added to the teeth of her critics are the couple of times she was accused of prioritising a festival of the minority community over Pujo – the short but all-important name Bengalis refer to their favourite festival as.
Indeed, if Banerjee manages to antagonise the Bengali Hindus any more – especially on the topic of Pujo – she may as well have handed the state over to the BJP.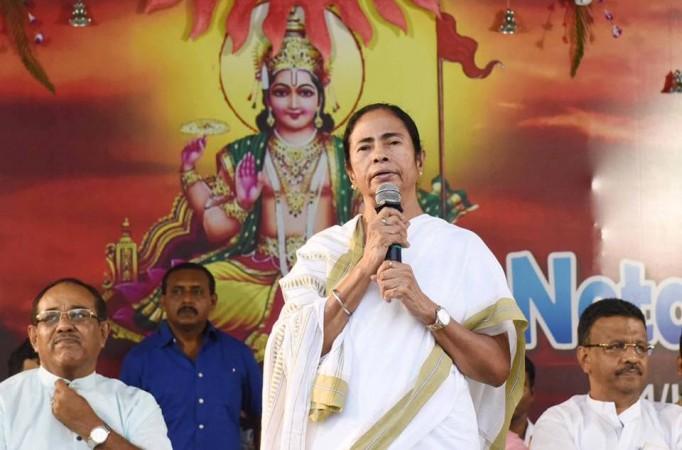 The emotion that is Pujo
Durga Puja is such an integral part of Bengali culture that it is often celebrated even by non-Hindus. Few Bengalis can ignore the trembling voice of Birendrakrishna Bhadra chanting "Ya Devi Sarvabhuteshu" on Mahalaya – the first day of the fortnight whose sixth to 10th days see the main celebrations.
Bhadra may have died in 1991, but his legacy lives on through a 1951 recording called Mahishasuramardini, which All India Radio broadcasts every year at 4 am on Mahalaya. The piece, roughly one and a half hours long, consists of songs by several artistes and besides chants to the Goddess Chandi – another form of Goddess Durga – and is often tuned into by Bengalis across the world.
Those who cannot do so often take the help of the HMV recording released in 2002, playing it at 4 am local time to feel – possibly the only time throughout the year – that they are back home, snuggled between parents under a blanket and listening to Maa Durga slaying Mahishasur, the bull-headed shape-shifting demon.
And then there are the five important days of the fortnight: Shashthi, Saptami, Ashtami, Nabami and Dashami. While gods are quite deified in most parts of India, Durga in Bengal is welcomed with Agomoni songs, which are often from the perspective of her mythical parents who don't want her to go marry Lord Shiva and live with him.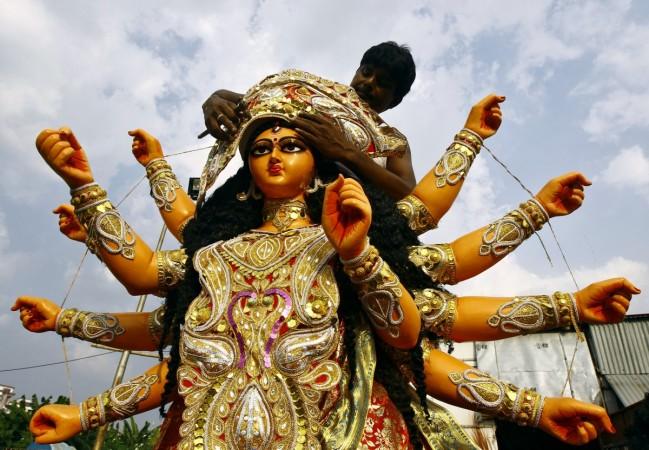 The songs may also describe Durga – addressing her by names like Uma – as a young girl who is coming back to her paternal home with her children Kartik, Ganesh, Lakshmi and Saraswati for a short stay. Thus, her paternal house – in this case every single house in Bengal – waits for the girl who had filled it with joy as long as she was here.
Even the days are numbered accordingly, and the idols reflect that. While Goddess Durga herself is expected to arrive and welcomed to the mortal realm on Shashthi – the sixth day, she is bid adieu on the 10th day – Dashami or Vijaya Dashami. And the pain in the Bengali mind is as much as letting a married daughter of the house return to her in laws'.
What perhaps makes the entire festival even more poignant is that this is the time most Bengali Hindus choose to return home for a vacation. This is quite a departure from the rest of India, where people return home for Diwali. Thus, Goddess Durga's arrival and departure is often interlinked with the reunion of families before they are separated again, as each goes his or her own way.
Sentiments hurt in recent times
These were the Hindu sentiments that were hurt for many when Mamata Banerjee, for a couple of years now, decided to prioritise festivals of other communities over Durga Puja.
Banerjee, it may be noted, has often been accused of pandering to a religious minority, an allegation that gained momentum after it emerged that a government-published textbook for schools included words like Abba and Amma to describe father and mother rather than more accepted and common Bengali words like Baba and Ma.
Things almost came to a head when the ruling Trinamool dispensation last year ordered a 24-hour ban on the immersion of Durga idols in Kolkata so processions could be taken out on the occasion of Muharram. The Calcutta High Court had to step in to defuse the tension there, but there is no telling if we will see a rerun of a similar situation any time in the near future.
It is this uncertainty that Modi highlighted during his speech on Monday. And it may have hit home with more than a fair share of Bengali Hindus.
Pujo, as mentioned before, is a sentiment or an emotion more than a festival for Bengalis, who cherish every little thing associated with the celebrations and the season it happens in – from the seasonal flowers to the weather to the beating of the traditional dhaak to the near-palpable festive mood in the air.
Saying something makes it real, they say. With Modi uttering the words that Pujo is in danger, many a Bengali will now give real thought to it, and Banerjee may have a tough time convincing many fence-sitters to come back into the Trinamool fold in the 2019 Lok Sabha elections and the 2021 Assembly elections.
[The author teaches reporting and editing at St Joseph's College (Autonomous), Bengaluru. The views expressed are his own.]