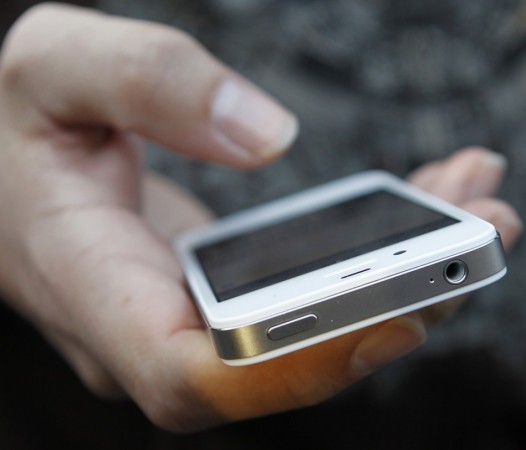 A new device has been developed by researchers that can send scented messages through mobile phones. A Harvard University professor David Edwards along with his co-inventor and former student, Rachel Field has built the revolutionary aroma messaging device called oPhone.
On 10 June 2014, for the first time, Edwards sent a scented message from the American Museum Natural History in New York to a coworker in Paris. He sent a smell of a New York breakfast - fresh bread, strawberries and orange juice to colleagues in Paris, where they returned the fragrance of macaroon and champagne wafting , according to a news release.
The vapor communication device allows users to send aromas electronically through mobile messages. The device, called oPhone DUO, comprises of tiny cartridges called oChips, similar to that of ink cartridges. These oChips assist in transferring scented messages between two oPhones. It has 8 oChips, each of them contain 4 aromas, together they add up to 32. In all, it brims with 300,000 unique aromas.
Initial marketing interest has been shown by wine and coffee industries and similar companies where scent plays a major role in selling the products, according to the researchers. They are confident that their interest may broaden to the public.
A campaign named Indiegogo has started from 17 June during which, the oPhone was accessible for pre-order at $149. After the official launch of the product, it will cost $199.
The oPhone looks more like a desk telephone, the difference being that instead of a handset, the oPhone has two small hollow towers, through which newly created scents come out from the top.
Currently, oPhones are restricted to "hot spots" in Paris and New York where people can get the experience of aromatic messages.
People can use 'oSnap' - the free iPhone app to click an image of their food and opt from the app's collection of more than 300,000 aromas to capture the exact scent and send the electronic message through 'oNote' app.
"Today was pretty fantastic. We've been working on this for over two years. It's exciting for it to become a reality ," said Field.
Check here for the video of how the oPhone will work.