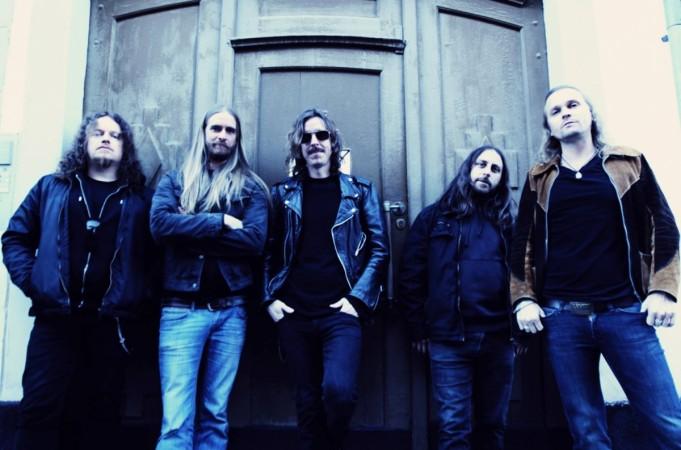 After their 25th anniversary celebrations and an extensive tour in support of their 11th studio album "Pale Communion," Swedish progressive metal band Opeth had been missing in action, until now. The band recently announced on their website that they are in the process of recording a new studio album titled "Sorceress." The record is expected to be out by fall 2016.
"Sorceress" will be released through renowned independent record label Nuclear Blast Records, which boasts of a roster consisting of some of the best metal bands of this age such as Slayer, Nightwish and Lamb of God. Opeth recently signed a deal with the label and departed from Roadrunner Records with which they had released their previous four albums.
Talking about the deal, Mikael Akerfeldt, the frontman of Opeth, said in a statement: "We're happy to confirm that we have indeed signed a deal with Nuclear Blast Entertainment and will be putting out our 12th studio album "Sorceress" via our own imprint, Moderbolaget Records. The decision was made in Markus Staiger's (Nuclear Blast kingpin) ridiculously potent Porsche going at 150 mph somewhere in the south of Germany. We're happy to be part of the NB team and look forward to a fruitful relationship."
Opeth is known for their unique sound that essentially combines progressive rock with death metal. But the band departed from their death metal roots and ventured into a more soundscape-oriented progressive rock/metal sound with their previous two records, "Heritage" and "Pale Communion." "Sorceress" is also expected to have a similar sound. But, given Akerfeldt's tendency to experiment with sound, we might as well expect to be pleasantly surprised.
The band will also embark on a European tour in November 2016 (see full tour dates here). So, we can expect the album to release sometime in October or during the tour in November.
Till then, revisit Opeth's "Pale Communion" below: