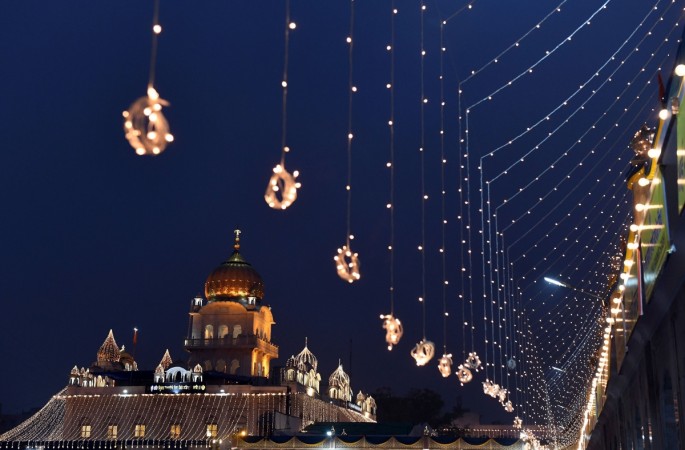 After the United Kingdom and Canada, 96 gurdwaras in the United States have banned the entry of Indian officials. The decision was made and announced by the Sikh Coordination Committee East Coast and the American Gurdwara Parbandhak Committee.
The move has received the support of US-based Sikhs for Justice group and also applies to religious processions and kirtans. The ban clearly states that any Indian official on duty and people representing the Indian government will not be allowed to enter the gurdwara or take part in any religious activities and festivities in the place of worship.
"We will also initiate legal proceedings against those Indian diplomats who will try to defy this ban," the Times of India quoted SFJ legal adviser Gurpatwant Singh Pannun as saying.
While reading out the resolution, Himmat Singh, coordinator of SCCEC explained that the community holds the Indian government responsible for numerous brutalities on the Sikhs. Not just that, Singh said that the organisation also holds the government responsible for Operation Blue Star at the Golden Temple in Amritsar, Punjab, during which over 500 people were killed and hundreds of others were injured.
However, the resolution clarified that Indian government officials can enter the gurdwara to worship and participate in its activities if it is for personal reasons.
Meanwhile, gurdwaras in Canada, as well as the UK, have made similar decisions in the last few days.
In Canada, the management of numerous gurdwaras agreed on the resolution to ban the entry of Indian officials in the place of worship and explained that they do not want the Indian government to interfere in the matters of the community.
Amarjit Mann, a spokesperson for the Ontario Gurdwaras Committee, told Hindustan Times: "Keeping in mind the interference of Indian Consular and Indian Government officials in the lives of Canadian Sikhs, Gurdwara Management Committees have jointly taken the decision to bar the entry of these officials and members from Gurdwaras across Canada."
Gurpreet Singh Bal, president of the Ontario Khalsa Darbar in Mississauga, went on to explain that diplomats will be allowed if they are not there for official purpose. "Gurdwara is open for everyone, but when they are on official basis, that's not allowed," he added.
Gurdwaras in the UK too have decided to ban the entry of Indian diplomats unless they visit for personal purposes. The management of these gurdwaras too have said that they do not want the Indian government of diplomats interfering in the their matters. However, the draft has been met with opposition from the Indian High Commission in Britain and deputy high commissioner Dinesh Patnaik told HT that the management of the gurdwara should not be making such threats.
"Such threats are not acceptable. In 2017 we held a major Baisakhi event and several others related to the 350th anniversary of Guru Gobind Singh in various parts of the UK. We will continue to engage with the Sikh Federation UK too," Patnaik said.