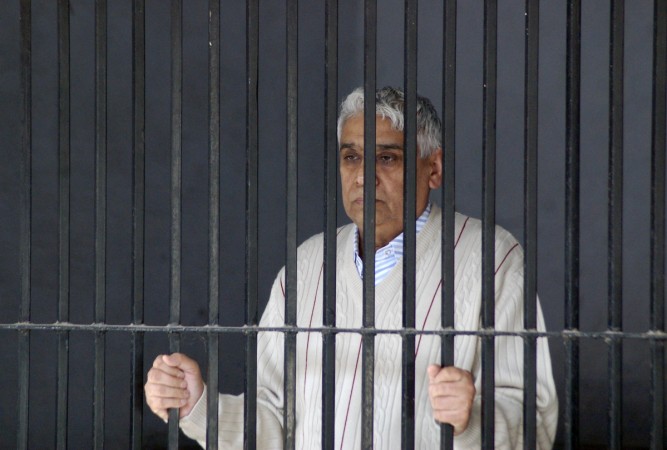 The operation to arrest self-styled godman Sant Rampal from his Hisar ashram cost taxpayers over ₹26 crore, according to a detailed report submitted by the Haryana police in the Punjab & Haryana High Court.
The report, submitted by Haryana DGP SN Vashisht, carries details of expenditure of taxpayers' money in the operation to arrest the godman from his Satlok Ashram, where he hid behind a human shield – formed by thousands of his followers.
While the Haryana government spent ₹15.43 crore on locating Rampal and arresting him after a long drawn two-day violent clash between the Haryana police and Rampal's followers, the rest was spent by other state administrations. Punjab spent ₹4.34 crore, Chandigarh ₹3.29 crore and the central government ₹3.55 crore, which totalled to ₹26.61 crore, according to IBNLive.
The violent operation led to the deaths of five women and one child, the six bodies were later recovered from Rampal's ashram by the police. Over 10,000 followers, whom Rampal had allegedly forced to stay for over 15 days in the name of Satsang, were rescued from the ashram.
Rampal was finally arrested from his ashram on 19 November along with 909 other supporters and produced before the High Court on 20 November. Apart from the murder charges he has been facing since 2006, the Haryana police slapped him with fresh charges including sedition and arson.
The crores of rupees were spent on arresting a godman who was resisting arrest in the case of a 2006 murder. He was earlier put in jail for 18 months following clashes with Arya Samaj followers in Rohtak, but was released on bail in 2008.
However, the High Court cancelled his bail after the recent chaos.