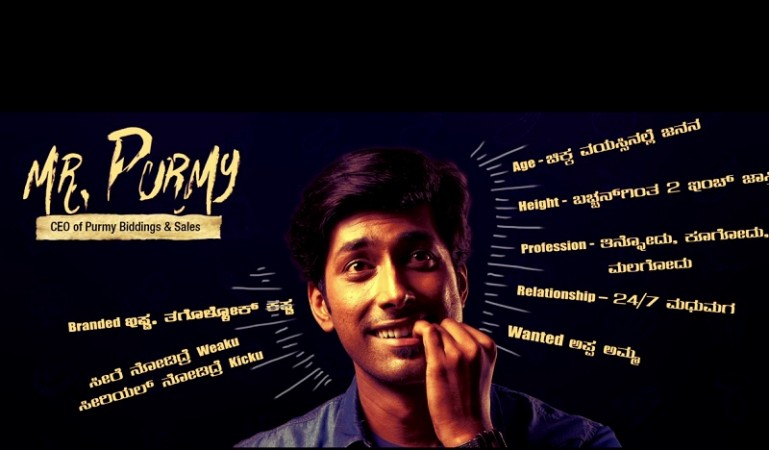 The first teaser of Simple Suni's Kannada movie Operation Alamelamma has gone viral. Without a star in the cast, the video has managed to evoke good response from netizens.
It was unveiled on YouTube on December 9 by a vegetable vendor at Rajaji Nagar in Bengaluru. The quirky dialogues and the presentation have impressed the viewers.
The video is centred around a vegetable vendor, who tries to win the heart of a girl with a sound background. He loves bidding for and wearing branded items, but sports fake brands.
The teaser begins with police investigating the hero and the clip surprises the viewers when it is revealed that all the things that he claimed were fake.
The teaser gives an impression of Operation Alamelamma being a comedy entertainer. But as per the director, it is a serious thriller. The makers have released the light clip to draw the viewers' attention.
The teasers of the female lead in the movie will be out soon.
The video has created a lot of buzz on social media. It may be recalled that the teaser of Simple Suni's first movie Simpleag Ond Love Story had also received a similar response from the audience.
The story of Operation Alamelamma deals with the hero, who accidentally gets hold of a bag full of money. It is a kidnap story, which will be narrated with lots of twists.
Operation Alamelamma has Manish Rishi, the brother of radio jockey RJ Nethra, and Shraddha Srinath in the leads. It has Abhishek Kasargod's camerawork and BJ Bharath's music.