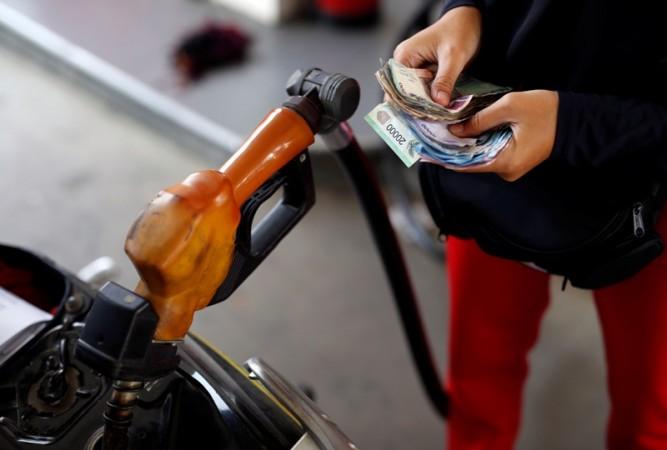 Organisation of the Petroleum Exporting Countries (OPEC) is poised to meet on Thursday in Vienna, Austria, to decide on an oil supply ceiling or a production cut. While most experts believe that the countries will scale back supply by modest levels, many are skeptical about how the cuts would help balance global oil prices.
A recent survey by Bloomberg showed that while half of the analysts expected a supply cut, the other half expected no change.
The OPEC might either cut supply by 1.5 million barrels per day or just limit production to 600,000 barrels a day. A Gulf official, however, told The Wall Street Journal that OPEC leader Saudi Arabia is likely to go with a production ceiling.
Will it Work?
While the world watches the OPEC on Thursday, will a cut or limit tackle a market which receives more than 90 million barrels every day?
If the 12-member organisation does cut down on supply, it will be hampering revenue for smaller economies like Venezuela and Iran that are completely dependent on oil production, The New York Times explains.
OPEC is stuck between a rock and a hard place but it needs to make the right decision to still show its control over the oil market. After all, it controls about 40% of the world's oil reserves.
In the past, OPEC has taken drastic steps to boost oil prices. During the global financial downturn, the organisation cut supply by 4.2 million barrels a day after. Now, analysts say that a minimum reduction by at least 1.5 million barrels a day would be required to increase prices.
"Everybody is looking to the showdown in Vienna. You've got all kinds of expectations impacting the market -- from nothing at all towards our expectation of a production cut by almost 1 million barrels per day (bpd)," Eugen Weinberg, head of analysis at Commerzbank in Frankfurt was quoted as saying by CNBC.
Oil Prices Drop Before OPEC Meet
Oil prices dropped to four-year lows in closing trade on Tuesday, reflecting the growing uncertainty about OPEC's decision in the market.
Oil prices tumbled 2.5% in the US after a pre-meeting forum arranged by Venezuela to convince non-OPEC members Russia and Mexico to cut oil supply resulted in a "no deal".
The economic slowdown in Europe and Asia has also hit the demand for oil. Also, shale production in the US has been picking up, which also spells danger for the OPEC.
"OPEC is split: The majority don't like the current price levels, the minority don't mind," Kamel al-Harami, former president of Kuwait Petroleum International told The New York Times.
OPEC leader Saudi Arabia has largely remained reticent about what it plans on doing and its silence has experts questioning their stance.
"I think they're worried about a collapse in prices. They are worried about pushing people toward alternative fuels and worried about the cost of maintaining their spare capacity. They are intrigued by possibility that low prices put their enemies in tighter positions. But I think the way the Saudis think about global oil markets is more about threats than opportunities," Jon Alterman, director of the Middle East program at the Center for Strategic and International Studies was quoted by The Washington Post.