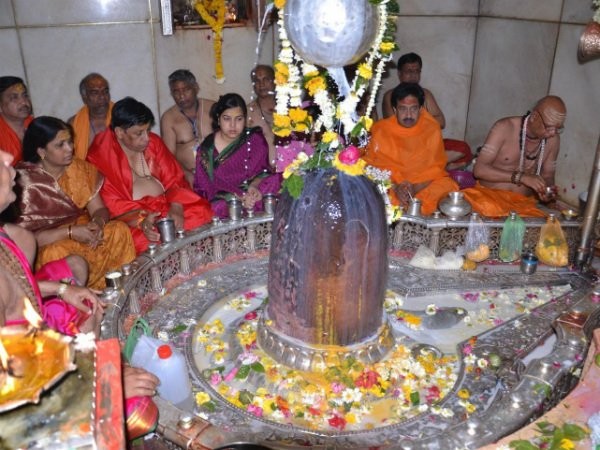 In a bid to save the Mahakaleshwar Jyotirlinga, the main idol Madhya Pradesh's Ujjain, from corrosion, the Supreme Court of India has on Friday, ordered that only RO (reverse osmosis) water should only be used for offering in the temple. It also put restrictions on the quantity of other things used for offering on the Jyotirlinga.
Only half a litre of RO water can be used for "Jalabhishek" and 1.25 liter of "Panchamrit" (liquid mix of curd, milk, honey, ghee and sugar) be offered by each devotee, during their worship of the Mahakaleshwar Jyotirlinga deity, the court ruled.
The decision of SC comes after Ujjaini Vidwat Parishad, a group of intellectuals who belong to the temple management, filed a petition in the court saying that the Shivaling in the Mahakaleshwar Temple is reducing in its size due to excessive offering of Bhaang (cannabis) by the devotees.
The SC had formed a committee to take a look into the matter and to find out the reality behind the claims that the Shivaling was shrinking. The Friday's SC ruling is based on the expert panel's report.
The committee formed by SC included officials from Archaeological Survey of India and Geological Survey of India, who after examining said that Bhaang offering by devotees is not the only cause for the deity's reduced size. The panel also discussed the matter with the management of the to the Mahakaleshwar Temple.
The committee recommended restrictions on the usage of certain things used as an offering on the main deity in the temple.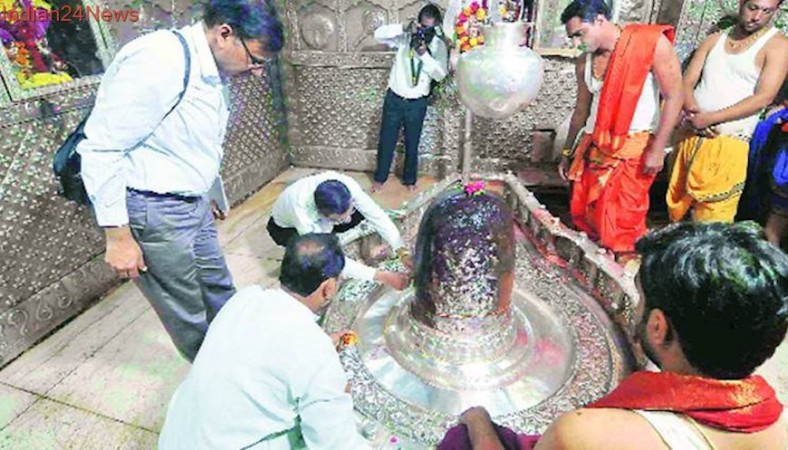 These are the reccommendations made by the panel.
Only half a liter RO water should be allowed as offering by each devotee, on the Shiva deity.
1.25liter of panchamrit (liquid mix of curd, milk, honey, sugar and ghee) to be allowed as offering by each devotee.
Sugar powder offering by the devotees should be stopped.
Proper exhaust systems should be installed inside the area where the deity is placed in the temple.
The jalabhishek should not be done all through the day.
Limited quantity of bael (bel patra) leaves to be allowed by each devotee.
Limited number of devotees should be allowed inside the sanctorum at a time.