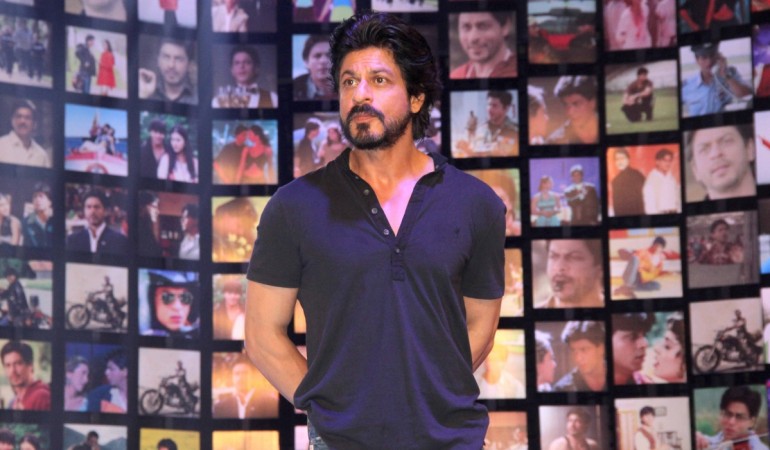 Shah Rukh Khan has 19 million followers on Twitter and he follows 79, of which most are industry colleagues but one used to be a fan. Sudhir Kothari, founder of the SRK Chennai Fan Club, calls himself the "luckiest."
It was during a Q & A (Aug. 28, 2013) that the 29-year-old Chennai-based businessman sent a message to the superstar seeking blessings for his company Chak De Stock. "Not only did he respond wishing me well, but he followed me," Sudhir told the New Indian Express.
SRK, who often interacts with his followers on the micro-blogging site, went out of his way to share a photo of Sudhir's new born baby, which was mistaken to be AbRam's (SRK's youngest son) photo. These are the joys of being an ardent fan, but there's a flipside to it as well.
"Honestly because I am such a diehard SRK fan, my family is now one of SRK haters. But he is my one true inspiration. I've been watching his movies ever since the age of four. I respect him as my God. I pray to him," the fan said.
Worshipping his favourite cine idol is not the only way Sudhir expresses his fondness for the 50-year-old actor. He and his club have booked 100 tickets at the Escape, SPI Cinemas, Chennai. They also had fireworks planned but had to drop the idea after the Kerala temple fire tragedy.
"Our Twitter handle @SRKCHENNAIFC actually has a map of all the places we have tickets booked in for the opening day of Fan. This includes USA, Australia, Algeria, Dubai and Pakistan," the leading daily quoted Sudhir as saying.
"Fan" opens in theatres April 15. With the Maneesh Sharma directorial, Shah Rukh returns to playing an obsessive character — he had played a stalker in "Darr" and "Anjaam." Gaurav Chandana, a twenty-something Delhi boy, turns bitter after his favourite superstar Aryan Khanna refuses to acknowledge the efforts he put in to catch a glimpse of him.