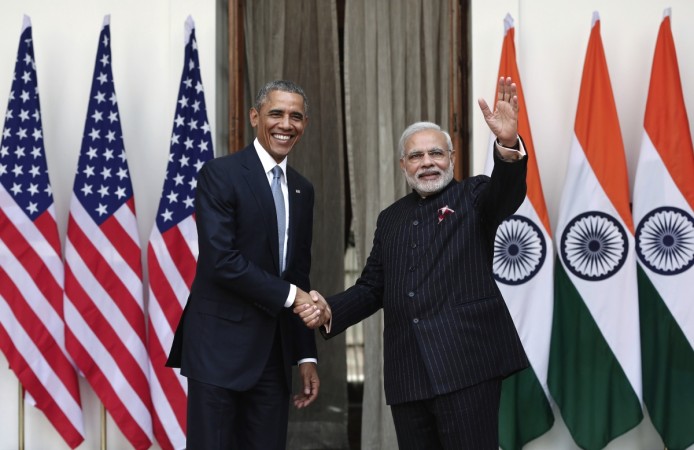 The government today said that only eight antiques were returned by the US after Prime Minister Narendra Modi's visit to Washington in June.
This revelation contradicts earlier media reports that said that the US had handed back over 200 cultural artefacts estimated to be worth 100 million dollars to India during Modi's visit.
"US authorities have returned only eight antiques to the Prime Minister of India during his visit to the US," Culture Minister Mahesh Sharma said in a written reply in Rajya Sabha, according to PTI.
Mahesh Sharma declined to entertain a question regarding the value of the returned antiques in the international market. "It is not the mandate of Archaeological Survey of India to determine the market value of antiques," he said, adding that the antiques, including a bronze image of Ganesha, were returned voluntarily.
Reports after Modi's visit claimed that items, some even dating back 2,000 years were returned. The items included religious statues, bronzes and terracotta pieces that were supposedly looted from some of India's most treasured religious sites.
"For some, these artefacts may be measured in monetary terms, but for us this is beyond that. It's a part of our culture and heritage," the Prime Minister was quoted saying at a ceremony held at the Blair House.