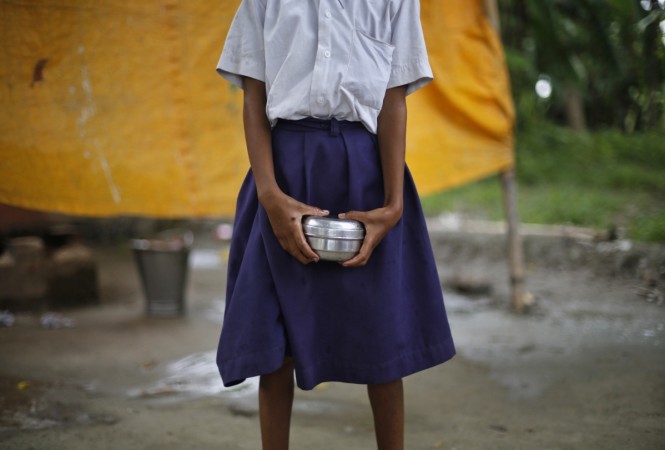 As the world celebrates International Women's Day Tuesday to mark the achievements of women, some Indian women are fighting to get rid of female genital mutilation (FGM), which has inflicted shock and trauma on many over the decades.
A group of 17 women started an online petition last December seeking a ban on the practice of FGM in India. The petition is addressed to Union Minister for Women and Child Development Maneka Gandhi, Minister of Law and Justice DV Sadananda Gowda and Minister of Health and Family Welfare JP Nadda.
FGM, also known as female circumcision, is a ritual among certain sections of society, particularly in the Dawoodi Bohra community. It entails traditional circumcisers partially or completely cutting external genitalia of girls.
The petition under the forum Speak Out on FGM was started by Masooma Ranalvi, herself a member of the Dawoodi Bohra community and a victim of the ritual when she was only seven.
"At the age of seven, I was subjected to Female Genital Mutilation (FGM) in Mumbai, in a most unhygienic and clandestine manner. The shock and trauma of that day are still with me," she has said in the petition on change.org.
"Like me, there are thousands of my Dawoodi Bohra sisters who have been subjected to genital cutting as children, and even today thousands of Bohra girls are being subjected to this practice, since it has been ordained by the clergy of our community," the petition adds.
According to Ranalvi and other petitioners, "The alleged reason for this tradition is to curb the sexual drive of women and control them." They also said the "practice has nothing to do with religion and is more of a cultural practice."
The petition explains how the cutting of female genital tissue "without anaesthesia, without medical supervision" often leads to "pain, shock, tetanus, genital sores, excessive bleeding."
"It also has long-lasting psychological impact on the victims, ranging from sexual disorders, fear of sexual intimacy, nightmares and post-traumatic stress disorder," the petition says.
A report by the United Nations Children's Fund (Unicef) says at least 200 million girls and women living across 30 countries have undergone FGM. Unicef has listed India among the countries where the tradition is still practised.
The World Health Organisation has also declared FGM a violation of the human rights of girls and women.
The petitioners have called for a ban on the tradition as it causes "physical and psychological damage" to women. They are seeking the government's intervention in stopping the practice and asking it to "pass a law banning this practice in India, such that anyone found involved in aiding, abetting and perpetrating this practice should be punished."
Around 47,912 signatures were there on the petition at the time this article was being written. The petition needs another 2,088 signatures to reach its target of 50,000.