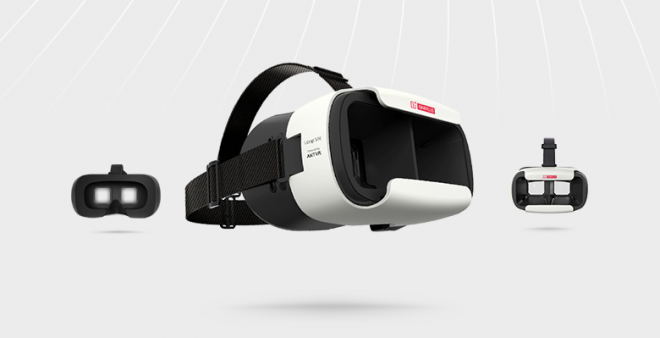 After conducting two flash sales to sell Loop VR headsets for Re. 1 in India, OnePlus is offering another chance to give the virtual reality headset for free to its fans in India ahead of the big launch. OnePlus 3 is all set to be unveiled in India and other countries on June 14 through virtual reality. A VR headset, such as Loop VR, is needed to watch the event live, and also order the flagship during the unveiling itself, which the company describes as the world's first shopping experience in VR.
OnePlus has now partnered with Uber, renowned cab-hailing service in India, to give away free Loop VR headsets to its fans across eight Indian cities for free. Anyone living in New Delhi, Bangalore, Mumbai, Bhubaneshwar, Pune, Kolkata, Chennai and Chandigarh can order the Loop VR headset on Uber app to have it delivered to their doorsteps.
"OnePlus fan community is very important to us and we are thankful to them for their continued love and support," Vikas Agarwal, OnePlus India GM, said in a statement. "As we have received several requests to offer more OnePlus Loop VR Headsets to experience the OnePlus 3 launch in VR, we are partnering with Uber to give our fans a last minute opportunity to get their hands on VR Headsets right at their doorsteps within minutes of booking."
The Loop VR giveaway in India begins at 3 p.m. on Tuesday, June 14. The launch is set to take place at 10 p.m. IST, so there is enough time for fans to set up their VR headset to watch the launch event live using the Loop VR app.
How to get Loop VR for free using Uber app?
Step 1: Download Uber app and sign in using your credentials
Step 2: Go to Promotions tab
Step 3: Enter the PROMO Code ONEPLUS3VR
Step 4: Go back to the main screen and tap on the "UberVR" icon
Step 5: Once the request is accepted, an Uber cab with the OnePlus Loop VR Headset will be on its way.
Users need to know that there will be strong demand for the VR headset, so extended delay can be expected. Only the accepted requests will be eligible for a free Loop VR headset, so start trying at 3 p.m. when the free giveaway begins.