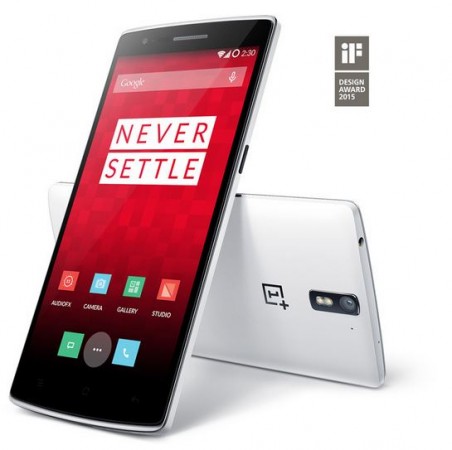 OnePlus has built a reputation for its flagship One smartphone with its high-end specs and smart pricing. After rumours hinted that the increased duty levied on mobile handset imports in the Union Budget 2015 could trigger a price hike, OnePlus has come forward to deny them.
In a statement issed on Wednesday, the Chinese tech company said the price of both 16GB and 64GB One smartphones remain unchanged.
"In line with our #NeverSettle philosophy and long term commitment to the Indian market, we assure our users that we are constantly evaluating what works best for them; part of that is to continue to make the One available at an attractive price point," said Vikas Agarwal, OnePlus GM India, in an email statement.
The price hike rumours began after OnePlus put up the price of its One smartphone in Europe last month. The company did not clear the air about a similar change in India and stated that an official statement will be released soon. Now, the company has finalized that the OnePlus One price will not be changed, which means the 16GB variant will continue to be sold for ₹18,999 and ₹21,999 for the 64GB model.
In Europe, OnePlus One price was bumped up from €269 to €299 for the 16GB variant and from €299 to €349 for the 64GB model.
OnePlus is still selling its flagship smartphone through invite-only system in India, making it a tough buy for those who want to get the device instantly. However, to overcome the demand, OnePlus decided to sell the handset without invites every Tuesday. In India, the company is holding a special sale this Friday, 10 February, where buyers can purchase OnePlus One through Amazon.in without an invite.
To recap the key specifications of OnePlus One, the handset boasts a 5.5-inch Full HD display, 13MP rear-facing Sony Exmor sensor with dual-LED flash, 5MP front snapper, a 2.5GHz Snapdragon 801 processor and 3GB RAM. It is also one of the worthiest handsets at its price.