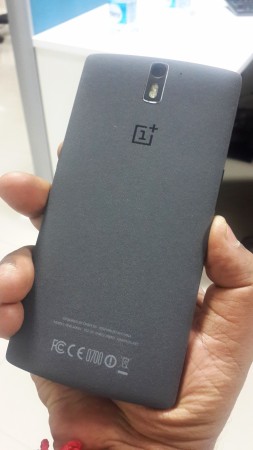 Based on Android 5.0 Lollipop, Cyanogen has developed its latest OS, CyanogenMod 12 or CM12. The latest version of the OS has already been rolled out through over-the-air update or sideloading option for numerous smartphones including OnePlus One and Yu Yureka to name a few.
However, if you are a OnePlus One user and is yet to update your smartphone operating system, just read the following drawbacks of the latest update and then decide if you want to update your smartphone right now or wait till another upgrade arrives.
A OnePlus forum member, Simong, has listed a few key drawbacks of the CM12 over the Kitkat based CM11.
Ambient Display
CyanogenMod 12 wakes up the display of your phone, once you pick up the phone or any notification arrives. But, the feature has some issues after the update on OnePlus One smartphones.
No Data Toggle on Homescreen
The new update doesn't feature any data toggle on home screen and no quick data toggle in quick settings. Of course, you can get it done by installing a third party app called Data Toggle 5.0, but for that your device need to be rooted.
No Widgets on Lockscreen
The latest update doesn't feature any widgets on the lock screen, which is usually considered a key feature of CyanogenMod ROMs.
OnePlus Voice Integration
Though OnePlus pointed out Voice Integration as a key reason for delaying the CM update, the feature still has some issues with the latest update.
Double tap to turn screen off inconvenient
In the latest update double tap feature scrolls down the app drawer rather than activating the sleeping mode.
No custom volume button function
With the earlier CM11 operating system you could set the volume button to change media volume primarily instead of ringer volume. In the CM12 update you would be forced to use it as the dedicated ringer volume slider.
Problems in single-handed use
In CM11 operating system, the speaker, mute mic, pause and call buttons used to appear above the end call button. With the new update they appears on the middle of the display which is really difficult while using the phone single-handed.
No Customisable battery stats or settings shortcut in quick settings
You can only use these options from the notification area of the display which are tough to tap because of their minuscule size.
Other drawbacks
In CM12 the Sync and even more quick settings tiles no longer there.
The System Profiles inside the latest update no longer auto enables data.
The Power menu in the latest update lacks sound/vibrate/silent toggles.
No flashlight toggle in quick settings when phone battery goes below 20%.
The latest update doesn't features any custom screen turn-off animations.
No Volume and Vibrate/Silent/Ring switcher toggles in quick settings.
The latest Heads up feature is not customisable.