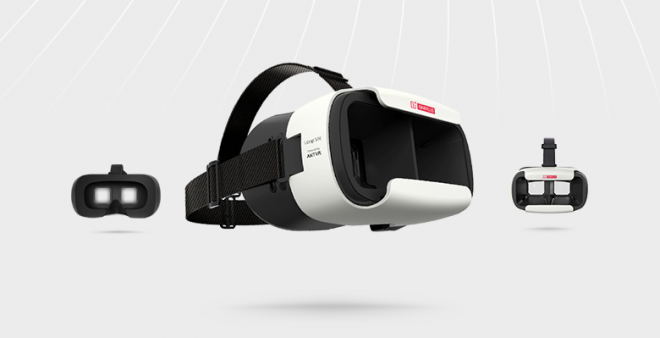 OnePlus co-founder Carl Pei has confirmed that the company will officially unveil its 2016 flagship smartphone, OnePlus 3, on June 14, and make it available without invites from Day One. There is a lot of excitement around the launch of the new "flagship-killer" as it will be released on a virtual stage, just like last year's OnePlus 2, but apparently in a much better way.
OnePlus has also gone through the effort of designing a virtual reality (VR) headset called Loop VR just for the occasion. The company gave away 30,000 free Loop VR headsets to its fans in the U.S. and the U.K. and is holding a flash sale to offer the Loop VR to its fans in India, too. The virtual reality headset won't be available for free, but it will cost only Re. 1.
"We are deeply attached to our community and that is why India, along with other global markets, will get to witness the same awesome experience as anywhere else," OnePlus India's General Manager Vikas Agarwal said in a statement. "As a thank you to our community, we are also giving away our next-gen Loop VR headsets at just Re. 1."
OnePlus will be offering its Re. 1 Loop VR to Indian fans on June 3 and 7. The headsets will be available exclusively on the Amazon India app and buyers must register in advance to participate in the sale. The flash sale begins at noon on both sale dates.
Considering the ultra-affordable price tag for a premium VR headset, which was co-developed by AntVR, the sale is not expected to last long. If you are really interested in grabbing the VR headset, be sure to log in well in advance and make sure you are ready to place the order as soon as the headset becomes available.
In India, the OnePlus 3 launch will begin at 10 p.m. local time. OnePlus has also launched an app that users need to download to experience the OnePlus 3 launch on VR. After downloading the app, users can attach the smartphone to the Loop VR headset and witness the grand unveiling of the OnePlus 3 smartphone.
The smartphone-maker has also introduced what it claims is the world's first global VR shopping experience, where OnePlus 3 will be available for purchase during the first two hours of the launch. The company will commence the open sale for the handset shortly after the launch.