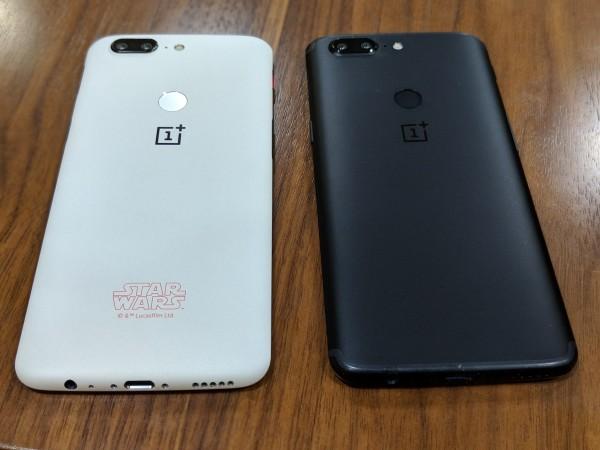 Chinese smartphone maker OnePlus is just like its tagline -- never settle. OnePlus has once again come up with a new innovative promotion video and named it –The Cactus Test.
The latest video released on the official YouTube page of OnePlus pits the OnePlus 5T against Samsung's Galaxy Note 8. OnePlus published the video on January 24, in a most unusual way --with an opening note saying, "The OnePlus 5T smart test. DO NOT TRY THIS AT HOME."
You can see in the below-embedded video that there are two men which OnePlus marked as 'stupid men' testing the processing speed of the OnePlus 5T and the Samsung Galaxy Note 8.

Among the two, one is holding a Samsung Galaxy Note 8 and the other a OnePlus 5T. Both the 'stupid men' are attacked by catapulted cactuses. So, the challenge is to open 20 everyday apps on the smartphone and whoever does it first gets to leave.
At the end of the video, OnePlus shows that the 5T processing speed is better and faster than the Note 8.
As we know Samsung Note 8 comes in two variants and features the international Exynos 8895 process and the US model is backed by the Qualcomm Snapdragon 835 processor. So, we can say that this is not a scientific speed test and maybe OnePlus has made this video in a fun way for the viewers.