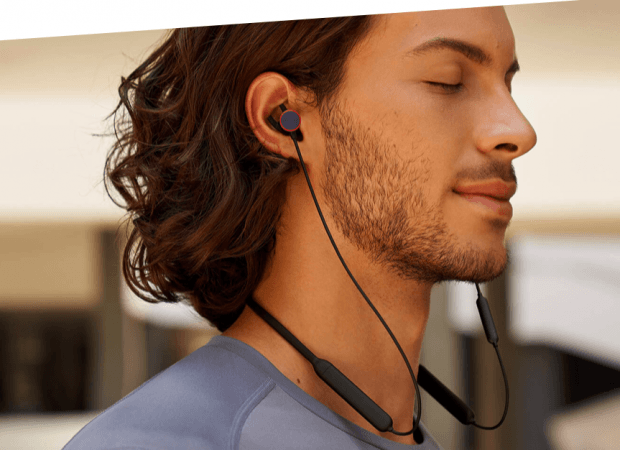 OnePlus is enjoying all the attention it has been getting over the last few weeks. After the massive success of OnePlus 6 smartphone, which was critically-acclaimed worldwide by reviewers, the Chinese premium smartphone maker is celebrating another feat in India.
The much-anticipated OnePlus Bullets Wireless earphones went on sale in India on Tuesday for the first time. The earphones have widely been praised for their features and affordable pricing. The demand is simply natural. As a result of an overwhelming demand, OnePlus Bullets Wireless earphones, which went on sale on Amazon India and OnePlus.in, were sold out in a matter of seconds.
OnePlus did not reveal how long the sale lasted or how many units were on sale, but the company's product manager Szymon Kopec revealed the earphones sold out in 40 seconds.
Flash sales are common for products that are in extreme demand. The trend has helped brands like Xiaomi, Motorola, Honor and other online-exclusive brands to clear limited stock in a matter of minutes. But flash sales have widely been criticized by potential buyers, many of whom are met with disappointment.
Given the popularity and anticipation of OnePlus Bullets Wireless, it was natural for the sale to end in a flash. But several potential buyers waiting for the sale window to open at 12 noon online weren't too happy with the swift clearance of the stock.
Bro 40 seconds? It was out of stock for me at 11.59.59 only! 40 second is like a decade here… @shimonips

— Gaurav (@gauravh1) June 19, 2018
Intentionally reducing the stock as a market strategy and to post "sold out in 40 seconds, lol LOOK HOW POPULAR OUR PRODUCT IS" does more harm than good. Really disappointed in @oneplus and @getpeid. I thought you were the good ones.

— Vedant Pratap Singh Jadon (@vpsjdon) June 19, 2018
It's unfair practice from @OnePlus_IN & @amazonIN its available before 12 pm. How it is possible before time product available. @ 12 o' clock it's unavailable. How?☹️

— Swapnil Khatiwala (@sbkhatiwala) June 19, 2018
Many disappointed fans even compared OnePlus to Xiaomi and called it a trick to amplify the demand for the earphones.
So dissappointed... Couldn't get them.. Was waiting from a long long time.. Damn you oneplus.. Are you turning into xiaomi?

— pushkar dua (@pushkardua) June 19, 2018
Sorry @szymonkopec don't say that. Bcz you didn't even gave 10sec to make the payment.
I don't think you have enough inventory for the flash sale. You should have waited one more week and Shuld have this flash sale.
Plz @OnePlus_IN don't play like Xiaomi in sales process. pic.twitter.com/KIORlZ8TZ7

— SHARATH KUMAR (@SHARATH_PANJALA) June 19, 2018
While there's no information on when the Bullets Wireless earphones would be available next, OnePlus will be sure to share the next sale details to all of its fans through social media channels. Stay tuned for updates.