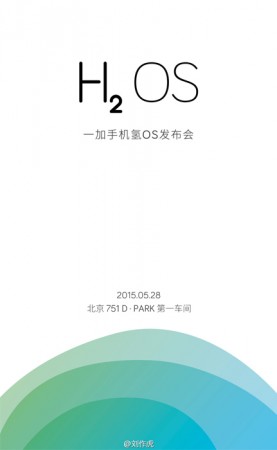 Unlike many smartphone makers, OnePlus has managed to carve out for itself a decent share in the Europen market with its debut smartphone OnePlus One. The other player probably is Huawei, which is also quite popular in Europe and North America.
To make the OnePlus One popular outside China, it runs on Cyanogen operating system out of the box. But for users in China, it still offers the ColorOS skin overlaid on Android OS. For the uninitiated, ColorOS is the same custom interface visible in all Oppo-made smartphones.
Recently, OnePlus faced some legal problems after Cyanogen, developer of CyanogenMod, signed an exclusive deal with Indian smartphone maker Micromax. The deal halted OnePlus One smartphone sales for some time.
Later, OnePlus developed an Android Lollipop-based operating system OxygenOS to satisfy OnePlus fans. The OxygenOS has rolled out for the out-of-China OnePlus One users.
Recently, OnePlus announced plans to launch its all new operating system for consumers in China. Named Hydrogen OS, the operating system will be launched on 28 May.
According to the official blog post, the HydrogenOS will be based on Android 5.0 Lollipop and offer more feature and customisation abilities over stock Android. The blog post added the HydrogenOS won't be a rip-off of Apple iOS and would focus on battery life improvement without bothering the system performance.
Meanwhile, OnePlus has launched its 10,000 mAh power bank in India through its exclusive retailer Amazon India. The power bank would be available for ₹1,399.
OnePlus is also purported planning to launch the One successor OnePlus Two smartphone along with a budget smartphone soon. According to latest rumours, the OnePlus Two will feature a 5.5-inch display with a resolution support of 2,560x1,440 and also feature Snapdragon 810 SoC, 4GB RAM, 3,300mAh battery, and Android 5.0 Lollipop.
But OnePlus might skip the SoC, since Snapdragon is yet to address the heating issue of S810. In that case, it might feature the SnapDragon 615 or some other SoC in its upcoming flagship smartphone. The upcoming smartphone is expected to be priced at around $400, which roughly translates into ₹25,000.
Source:- GSM Insider