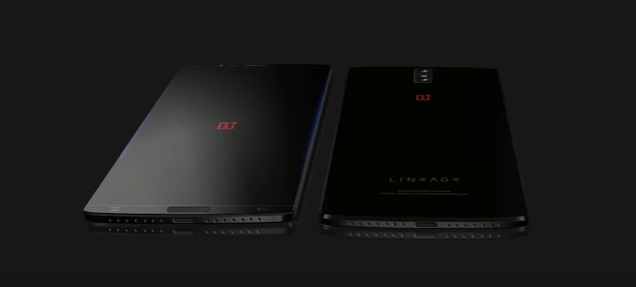 You probably know it by now that OnePlus will be calling its next flagship OnePlus 5, skipping the number 4 because it resembles the symbol of death. But there's a lot of mystery around what to expect from the next "flagship killer," which has been creating a lot of buzz in the internet.
Adding to the pile of speculations about the OnePlus 5 is a new bit of information that gives away more than it should. Popular mobile tipster@evleaks shared an image on Twitter, revealing the new wallpaper design for the OnePlus 5 smartphone.
The image has the company's tagline – "Never Settle" and a background that looks like liquid metal in an abstract form, which is in line with other OnePlus wallpapers. The leak suggests that the OnePlus 5 will sport a Full HD 1080p display based on the resolution of the wallpaper.
In another report by Phone Arena, it is suggested that the leaked wallpaper points towards the possible launch of a black or a darker colour option for the upcoming OnePlus smartphone. It is not surprising considering Apple popularised the shade in its iPhone 7 Jet Black and Nokia was quick to follow the suit with its Nokia 6 (Hands-on).
It is also a common practice for OnePlus to release new set of wallpapers before releasing a new smartphone sometime in the second quarter of this year. So the newly-leaked wallpaper appears to be from the company's archives stored for a later reveal.
OnePlus hasn't officially commented on the release of OnePlus 5/4, but it is certain that the company will make an announcement soon. Based on what we've heard so far, the OnePlus 5 is expected to come with a dual edge display, 23MP rear camera, 16MP front snapper, 6GB and 8GB RAM options along with 64GB, 128GB and 256 storage models.
The smartphone is also expected to have a ceramic body, a 4,000mAh battery underneath with Dash Charge support and a USB Type-C port. OnePlus will go with Qualcomm's latest Snapdragon 835 chipset with Android 7.0 Nougat-based OxygenOS out-of-the-box.