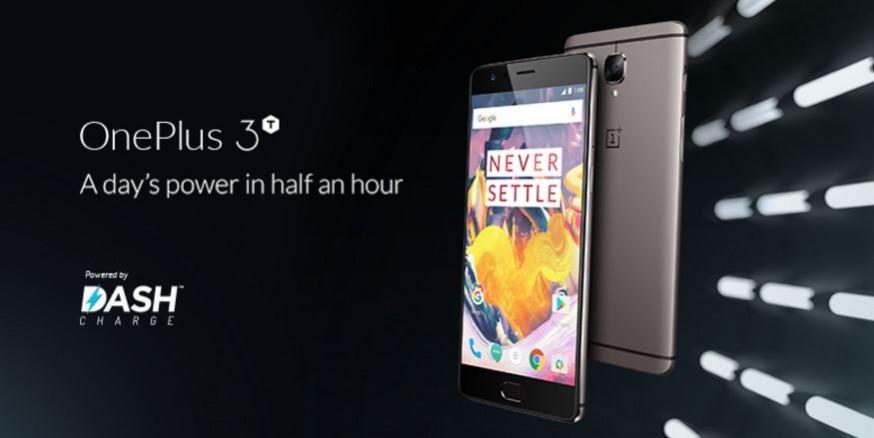 After a series of teasers and tweets hinting at the launch of OnePlus 3T in India, the company has finally revealed the release date to its fans. OnePlus India's general manager Vikas Agarwal revealed the news in a unique fashion, by bungee jumping from the highest point in India in Rishikesh, Uttarakhand.
The handset is finally coming to India on December 2, 2016. You can watch the video of Agarwal's bungee jump at the end of this article.
OnePlus had launched the upgraded version of its 2016 flagship OnePlus 3 in China on November 29, but the India release date was kept a secret, until now. The new handset has received an equal amount of attention and praise from fans and critics around the world.
Major tech publications have welcomed the OnePlus 3T with open arms. CNET said: "OnePlus 3T ups the ante on an already great phone," while TechCrunch said: the new handset "makes one of the Android's best bets even better. Engadget has commended the OnePlus 3T as a "satisfying update to a fairly new phone" and Mashable subtly appreciates the efforts by saying OnePlus 3T picks up "where the Google Nexus left off."
There isn't much difference between the OnePlus 3T and the OnePlus 3, but the upgrade is executed very well. The new variant comes with a new 2.35GHz Snapdragon 821 processor, a 16MP front camera with Samsung sensor, a slightly improved 3,400mAh battery with Dash Charge and a new 128GB storage option. The rest of the specs, as well as the design, remains unchanged.
With the release date of the OnePlus 3T in India confirmed, the argument now is around the price. Based on the international pricing of the phone, OnePlus 3T is expected to cost somewhere between Rs. 30,000 and Rs. 40,000 depending on the storage option. But let's wait for the company to let us in on this one.