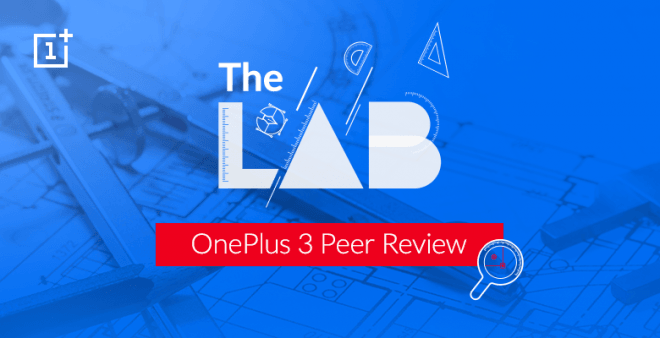 OnePlus is trying out new ways to make its flagship launch unique. After setting up a virtual space station for the OnePlus 3 release and offering free Loop VR headsets to fans, the Chinese smartphone manufacturer is offering its users a one-off chance to experience the upcoming flagship before the official launch.
OnePlus is expected to launch the OnePlus 3 smartphone on June 14, but the company has introduced a community review programme called The Lab, which allows users to test the device before its launch and write a detailed community review about the handset. OnePlus will select 30 people after sifting through thousands of applicants and send them the review unit of OnePlus 3.
"Everything we do is guided by your feedback and passion, and it's time to take that collaboration to the next level. That's why we're proud to announce the launch of The Lab, our new community-driven initiative," the company said on its official forum. "It's a place where we'll be working directly with you — to explore, to test, and to make things better."
OnePlus is taking applications until June 5. Applicants must write a short essay of at least 500 words that could convince OnePlus that they have sound knowledge about smartphones. As of this writing, more than 6,000 people have already applied for the project.
With such a short period between the "peer review" and launch, it is highly unlikely that any changes will be made to the device even if the shortlisted reviewers give some feedback. The review units will be shipped to participants between June 13 and 20.
"We want to give a voice to those who matter most: our fans that use OnePlus products on a daily basis," the company said. "Think of it as a trial by fire — the ultimate test for the OnePlus 3. And, of course, we want to give our fans a chance to get their hands on the OnePlus 3 before anyone else."
OnePlus has promised to make the OnePlus 3 available for purchase while the launch is under way, only through VR. The upgraded VR headset, co-developed by AntVR, is a significant upgrade from last year's Cardboard headsets. Only 30,000 units of Loop VR were shipped to fans for free. In India, OnePlus is offering the Loop VR for Re. 1 on June 3 and 7, only through the Amazon India app.