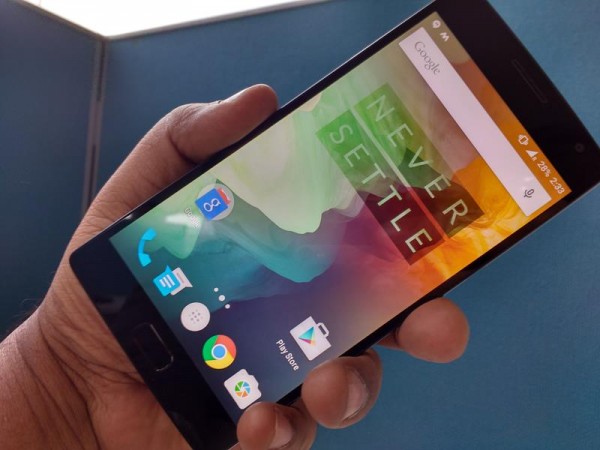 OnePlus has not revealed the release date of its upcoming flagship device, dubbed the OnePlus 3, but speculations around it have started gaining momentum over the last few weeks. And now, retail boxes of the purported handset have been leaked online, hinting at an early launch.
All eyes are on the OnePlus 3 after the success of its predecesors. It is reported that the device will be released in June, as OnePlus One was released in June 2014 and the OnePlus 2 in August 2015. Some reports have suggested it could come as early as May.
The pakacging design of the purported OnePlus 3 has been leaked by Twitter user Krispitech (via TheNextRex). The pictures don't give any detail about the device but give a hint that it could be released earlier than expected.
The Chinese company is yet to open up on OnePlus 3, but major specifications of the device have surfaced on GeekBench. The benchmarking site has suggested two variants of the device, one with 64GB internal storage and 6GB RAM, and the other with 32GB internal memory and 4GB RAM. The flagship device has been spotted with Full HD 1080p screen resolution and a Qualcomm Snapdragon 820 processor.
According to reports that have surfaced so far, OnePlus 3 is expected to sport a 5.5-inch display with 1,920x1,080 pixels, powered by a Qualcomm Snapdragon 820 processor, and run CyanogenOS based Android 6.0 Marshmallow. It is also reported that the handset will also have a 13MP main camera, a 5MP front-snapper, and a 3,500mAh battery with fast-charging technology.