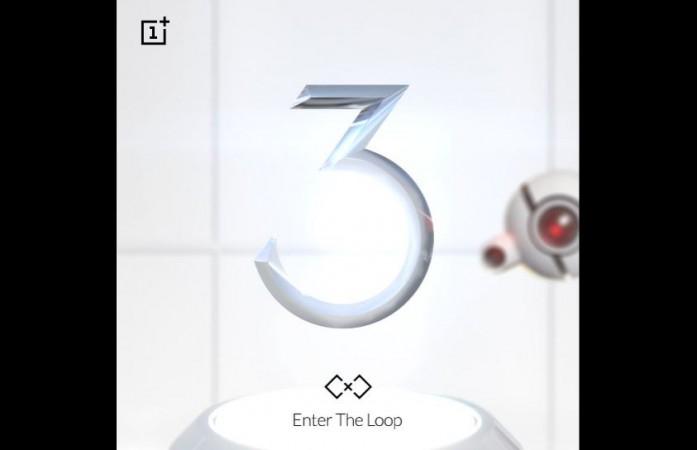 In about a few hours, the eagerly-awaited 2016 flagship smartphone OnePlus 3 will make its official debut in Beijing.
OnePlus has made arrangements to webcast the launch programme online so that the fans can view the event from their smartphones and PC.
Like last year, it will also be made available in 360-degree viewing option via virtual reality platform.
The company has already sold 30,000 OnePlus VR head gears free of cost in India and a few thousands more in other international regions, earlier this month. Users with non-OnePlus branded VR sets, and even with the Google's cardboard-based device can also be used to view the event. People just have to download and install the "OnePlus 3 Launch: The Loop" application from Google Play store [HERE] and enjoy the 3D experience on smartphones.
[Note: Apple iOS version is yet to made available on App store]
OnePlus 3: What we know so far
The upcoming OnePlus 3 is expected to sport a 5.5-inch AMOLED display and feature Qualcomm Snapdragon 820 4GB/6GB RAM, 32GB/64GB/128GB inbuilt storage and a 3000mAh battery.
Based on RAM and storage configuration, OnePlus 3 is expected to be made available in six options.
Read more: OnePlus 3 final roundup: Expected specifications, release, price details
OnePlus 3 launch live stream will commence at 12:30 a.m. PDT (22:00:00 IST)June 14, HERE.
Update: OnePlus 3 India price, availability details revealed ahead of launch
OnePlus 3 VR Loop event coverage timing details:
| | |
| --- | --- |
| City | Time |
| San Francisco (U.S.A. – California) | Tuesday, June 14, 2016, 09:30:00 PDT |
| New York (U.S.A. - New York) | Tuesday, June 14, 2016, 12:30:00 EDT |
| Ottawa (Canada- Ontario) | Tuesday, June 14, 2016, 12:30:00 EDT |
| Rio de Janeiro (Brazil – Rio de Janeiro) | Tuesday, June 14, 2016, 13:30:00 BRT |
| London (United Kingdom – England) | Tuesday, June 14, 2016, 17:30:00 BST |
| Paris (France) | Tuesday, June 14, 2016, 18:30:00 CEST |
| Barcelona (Spain) | Tuesday, June 14, 2016, 18:30:00 CEST |
| Berlin (Germany) | Tuesday, June 14, 2016, 18:30:00 CEST |
| Amsterdam (Netherlands) | Tuesday, June 14, 2016, 18:30:00 CEST |
| Johannesburg (South Africa) | Tuesday, June 14, 2016, 18:30:00 SAST |
| Moscow (Russia) | Tuesday, June 14, 2016, 19:30:00 MSK |
| Abu Dhabi (United Arab Emirates - Abu Dhabi) | Tuesday, June 14, 2016, 20:30:00 GST |
| Islamabad (Pakistan) | Tuesday, June 14, 2016, 21:30:00 PKT |
| New Delhi (India – New Delhi) | Tuesday, June 14, 2016, 22:00:00 IST |
| Indonesia (Jakarta) | Tuesday, June 14, 2016, 23:30:00 WIB |
| Beijing (China - Beijing Municipality) | Wednesday, June 15, 2016, 00:30:00 CST |
| Taipei (Taiwan) | Wednesday, June 15, 2016, 00:30:00 CST |
| Hong Kong (Hong Kong) | Tuesday, June 15, 2016, 00:30:00 HKT |
| Singapore (Singapore) | Wednesday, June 15, 2016, 00:30:00 SGT |
| Seoul (South Korea) | Wednesday, June 15, 2016, 01:30:00 KST |
| Tokyo (Japan) | Wednesday, June 15, 2016, 01:30:00 JST |
| Canberra (Australia - Australian Capital Territory) | Wednesday, June 15, 2016, 02:30:00 AEDT |