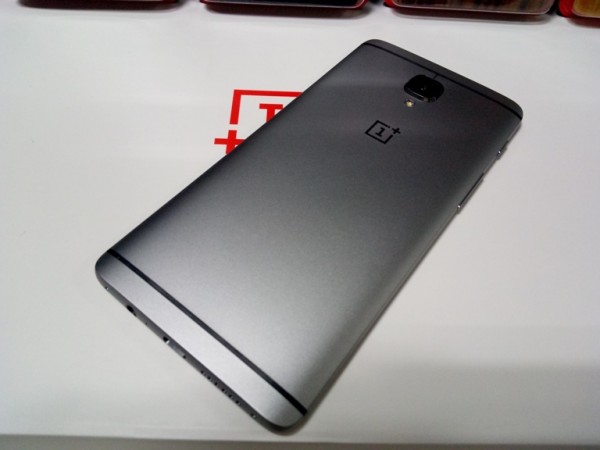 OnePlus 3 is getting its fair share of popularity and the open sales have made it a lot easier for buyers to purchase the device. Even though the new flagship comes with great features at a very reasonable price, OnePlus is offering special deals for some early buyers that are worth checking out. If you bought your OnePlus 3 smartphone within a week, take note of a special accidental cover that may expire soon.
Accidents happen and when a high-priced smartphone is involved, the level of disappointment is increased mainly due to the costs involved in repairing the damage. High-end smartphones are often handled delicately, but they are also easily damaged when accidentally dropped on the floor. Although we have seen the OnePlus 3's durability in a recent video uploaded on YouTube, where it survived deep scratches, fire exposure and bend tests. But it's better to be safe than sorry.
OnePlus 3 comes with 12 months of Saavn Pro subscription, double data for Idea customers for a year, Rs. 500 worth ebook promotion credits and most importantly, a free 12-month accidental damage protection for the device, which needs urgent attention of the owners. Most buyers may think the accidental damage protection works for OnePlus 3 just like it does for other smartphones from companies like Samsung and LG, but the case is different here.
What does OnePlus 3 Accidental Damage Protection cover and how to activate?
OnePlus 3's Servify Accidental Damage Protection is a complimentary protection plan for your device, which covers repair costs involving unintentional damage for a year. You won't be wrong in thinking that Samsung, LG and Apple offer similar plans, but OnePlus 3's accidental insurance requires owners of the new OnePlus 3 device to manually activate the plan or lose the offer entirely.
The insurance cover must be activated by its owner within 7 days of receiving the device from Amazon or within 10 days of purchase, according to Android Beat. If you are well within the timeline, here's how to activate the free accidental cover for your OnePlus 3:
Step 1: Download OnePlus Care App from Google Play Store.
Step 2: Launch the app, select My Devices from the navigation drawer.
Step 3: Register your OnePlus 3 with the app and tap on the device.
Step 4: Select "Add bill/document" below the device's info.
Step 5: Scan the invoice or point the app towards a jpeg of the invoice, which can be found from the My Orders page on Amazon.
Step 6: Servify will verify the details and activate the warranty within 3 days. If not, contact Servify through Contact Us option within the app.
OnePlus Care app comes with several benefits such as it ensures the bills and warranty is safe on the cloud. When the warranty is about to expire, there will be alerts to notify the user. For any repairs, devices will be picked up from home or office addresses, but the service is available in select cities only. Finally, the repair status of your device can be tracked in real time using the app.