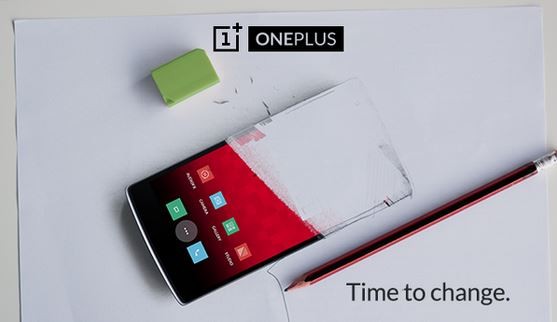 OnePlus made waves with its mysterious teaser image sent recently, showing a partially-erased OnePlus One with a "Time to Change" tagline. The image sent out a clear message that the company was planning to release the successor to its popular OnePlus One flagship on 1 June. At least, that's what many thought.
However, the company's co-founder cleared the air in a recent interview with AusDroid at the Google I/0 2015 keynote that OnePlus 2 is not going to be released on 1 June.
Even though it comes as a great disappointment to many OnePlus fans, the teaser for 1 June has something in store for them.
According to a report by Phone Arena, OnePlus is set to announce price cut for two of its OnePlus One models. Once the new prices come into effect, the OnePlus One 64GB Sandstone Black will cost $298 while the 16GB Silk White variant will cost $248.
Currently, the 16GB variant of OnePlus One costs $298 while the 64GB model sells for $348 on the company's official site. If the rumoured price is right, this will be a great saving for those who wanted to grab the OnePlus One.
OnePlus co-founder Carl Pei might have poured cold water on the possible release of OnePlus 2, but he did confirm that the new handset will be released during the third quarter this year. The successor to OnePlus One is said to follow the sales-by-invite strategy, but the company will send out an increased number of invitations this time around.
"So even though we're going out and rolling out with invites in the beginning, there's going to be a lot more invites to go around. Which I think the user experience will be a lot better," Pei said.
Finally, Pei confirmed that the OnePlus 2 will ship out with OxygenOS and that the company's homegrown OS will be ready with a lot of new features at the time of the launch.