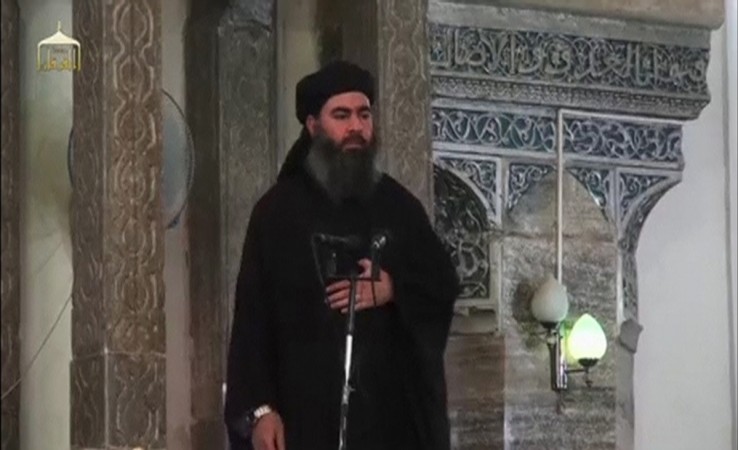 It is a year since Isis militants overran the Iraqi city of Mosul on 10 June, 2014, following which Isis leader Abu Bakr al-Baghdadi declared the Islamic State caliphate on 29 June, the first day of Ramadan last year.
Since then, the Islamic State has only grown in size, both territorially and in its ranks, killed thousands of civilians, beheaded scores of journalists and 'infidels', and has managed to spread its terror agenda across the world.
This year, Isis is likely to upstage its proclamation of a caliphate by announcing a new milestone, and is also likely to launch offensives during the month of Ramadan, the Institute for the Study of War has forecast.
In its forecast, for Isis' 'Military Operations During Ramadan 2015', the think-tank predicts that Isis is "likely preparing a surge of operations to try to achieve important campaign objectives" in keeping with its streak of violence during Ramadan in the past years.
Isis will likely try to mark the anniversary by building upon or surpassing its declaration of the caliphate last year. Isis could do so by accomplishing new military objectives, striking religious targets, or announcing a new political milestone,' ISW has said in its study, published on 7 June.
The group has forecast that Isis may carry out new, "spectacular" attacks to emphasise that the caliphate still exists after a year and that it has grown stronger, or may not take to more attacks as it has already achieved its objective of expansion.
ISW has stated that it has made its forecast on Isis' action during Ramadan based on the intelligence preparation of the battlefield (IPB) technique, which is used to assess enemy forces and anticipate their actions.
Iraq & Syria - Offensive on Baghdad and Damascus?
The Islamic State is also likely to announce its new objectives, including the ambition of taking over Baghdad and Damascus, the capitals of Iraq and Syria.
"Isis may therefore attempt to collapse the Iraqi Security Forces (ISF) and Syrian Arab Army over the course of its 2015 campaign, possibly before Ramadan, though more likely over the course of 2015," ISW said.
Isis is likely to carry out attacks on Shia holy sites, even in Saudi Arabia and Yemen, as thousands of worshippers will pray during Ramadan, the think-tank has forecast.
The group has highlighted that Isis' "most likely" course of action would be to continue with its military offensive in Iraq and Syria and make an announcement of its victory in the face of anti-Isis coalitions during Ramadan this year.
Stating the Islamic State's possible military objectives on the completion of one year, ISW said that Isis may try to capture all of the Anbar province in Iraq, and may also carry out attacks on the Baghdad International Airport, Taji Base, Balad Airbase, or COB Speicher.
Isis is also likely to expand in Syria and move closer to Damascus.
Global Plans - Simultaneous Attacks?
The Islamic State will also have global plans to mark its anniversary, the think-tank has forecast.
The terror group is likely to incite its affiliates and supporters across the world to carry out attacks simultaneously to mark its anniversary.
ISIS's leaders will likely encourage affiliates to plan actions clustered in time, perhaps on the anniversary of the caliphate declaration, so that they can be united in a common messaging framework," ISW said.
The think-tank further predicts that Isis' branches in Libya and Egypt are likely to expand and recruit from the local population, while carrying out attacks against security forces.
Isis supporters may be pushed to carry out further attacks on Shias in Saudi Arabia and on the Houthis in Yemen.
According to the ISW, Isis may also be able to reach the shores of southern Europe this year by taking advantage of migrants moving from Libya into Italy.
And finally, for its plans abroad, Isis may also call for lone wolf attacks, spread propagandist messages and even send emissaries to some countries, ISW has forecast.
"Isis may announce the creation of a wilayat in the Caucasus over the course of Ramadan, possibly through an attack on Russian security forces in Chechnya. Isis will likely also release propaganda messages aimed at China, Turkey, and Southeast Asian countries to gain recruits and to intimidate foreign governments," the think-tank said.
Finally, in what is a "less likely but more dangerous scenario", Isis may direct its followers to conduct synchronized attacks across multiple countries in concert with Ramadan, the think-tank has said, citing that countries such as France, the UK and Australia were most vulnerable to such attacks.
Will Isis Spark Sectarian War?
Citing Isis' "most dangerous course of action", ISW has said that the terror group may try to create a "regional sectarian war" between Iran and Arab States, and may attack the US and Western forces to force them into ending their war against the Islamic State.
To spark sectarian violence between Sunnis and Shias, Isis is likely to attack holy cites at Karbala and Samarra.
To prevent these macabre possibilities, the ISW has called on political leaders and military planners to "consider temporary reinforcements, changes in rules of engagement, and allocation of additional resources to take advantage of predictable Isis concentrations and targets of opportunity".
If they do not, the month of Ramadan in 2015 is likely to be violent and see attempts at gains that will enhance Isis' political as well as military objectives a year after it established its caliphate," the think-tank said.