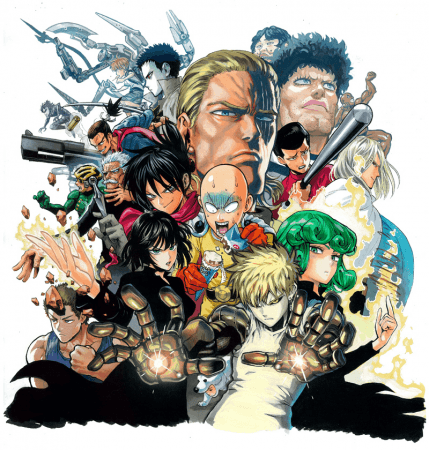 Early reports had suggested that Season 2 of popular anime series "One Punch Man" was delayed. However, since fans have been eagerly waiting for the show to return, recent reports state that Season 2 will be aired by October.
According to Christian Times, the delay has been due to busy schedule of Yusuke Murata, the creator of "One Punch Man" manga. Murata has been working on the series exhaustively with hundreds of drawings, sketches and storyboards.
Many fans were disappointed that the next season of their favourite anime had been delayed. Several rumours also stated that the next instalment was going to get cancelled. However, it seems that they were just rumours, as the next season has been officially confirmed.
Christian Times has also stated that Saitama will be battling three new villains in the upcoming season. One of his most prominent rivals will be Garou, who is known to be one of the strongest antagonists in the series. Garou is a former student of Fang-as S-Class Hero.
Fang taught Garou the Water Stream Rock Smashing Fist technique. However, he hadn't ever thought that Garou was going to use his newly acquired skills for villainous pursuits. When Fang failed trying his best to convince Garou for taking up the right path, he expelled him from the school.
Apart from Garou, Saitama will also fight against Lord Boros and Amai Mask. Saitama had a showdown with Lord Boros in "One Punch Man" Season 1. However, Lord Boros will be coming back with some new challenges up his sleeve in the hope of defeating Saitama.
Amai Mask is also looking forward to take his revenge from the Heroes Association and it seems that his plan will involve confronting Saitama as well. Clearly, Saitama won't be having a shortage of foes in Season 2 of "One Punch Man."