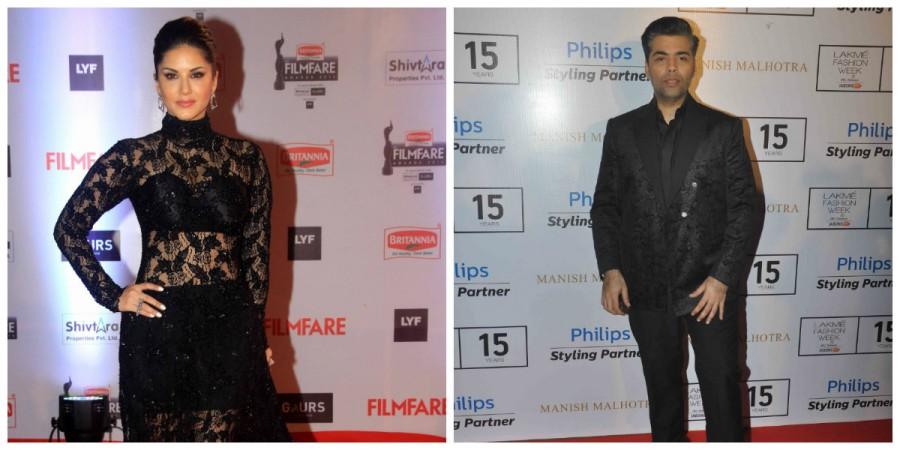 The viewers of Karan Johar's "Koffee With Karan" can expect to see Sunny Leone in the upcoming fifth season of the popular TV show. "Koffee With Karan 5" will begin airing around September or October this year, but the exact date of its first episode has not yet been revealed.
During a Twitter chat with fans, Karan has said that he would love to invite Sunny to "Koffee With Karan 5" and interview the actress. Even the actress retweeted the same and expressed her excitement to Karan's message. Sunny will next be seen in erotic thriller "One Night Stand," which also features Tanuj Virwani.
Karan also said that Pakistani actor Fawad Khan will be on the show as well. Fawad had received much appreciation for his performance in "Kapoor and Sons." Earlier, Karan had increased fans' excitement regarding the fifth season of "Koffee With Karan" by revealing that the first episode of the show will have none other than Shah Rukh Khan.
Shah Rukh has been on the first episode of Karan's show every season, except the fourth season that had Salman Khan as the first guest. SRK had appeared in the first, eighth and last episode of first season of "Koffee With Karan."
Then, the second season witnessed Shah Rukh along with Rani Mukerji and Kajol in the first episode, followed by the actor along with Farah Khan and Deepika Padukone in the ninth episode. The third season was also a bit different as the "Dilwale" actor had opened the show with a special message, but appeared on it on the ninth episode.